Amber Gill talks Love Island
Love Island 2019 winner Amber Gill said she started to hate being in the villa towards the end of the show.
She made the revelation during a game of True Or False with her followers on Instagram.
 

View this post on Instagram

 
The social media star was asked, 'Is it true that you miss Love Island?'
In her response, Amber said the statement is partly true and partly false.
While she loved being on the show at the start, she began to hate it towards the end.
Amber explained, 'there is no experience like it,' pointing out how amazing it was to be, 'cut off from the world.'
She admitted she misses, 'chilling,' and, 'having a fabulous time,' with friends.
However, 'towards the end [she] really started to hate it.'
Amber said she struggled with being away for so long and not being able to go anywhere.
She added, 'especially when my closest [friends] left I found it really hard to do and felt very alone.'
The 23-year-old is still best friends with her co-star Anna Vakili.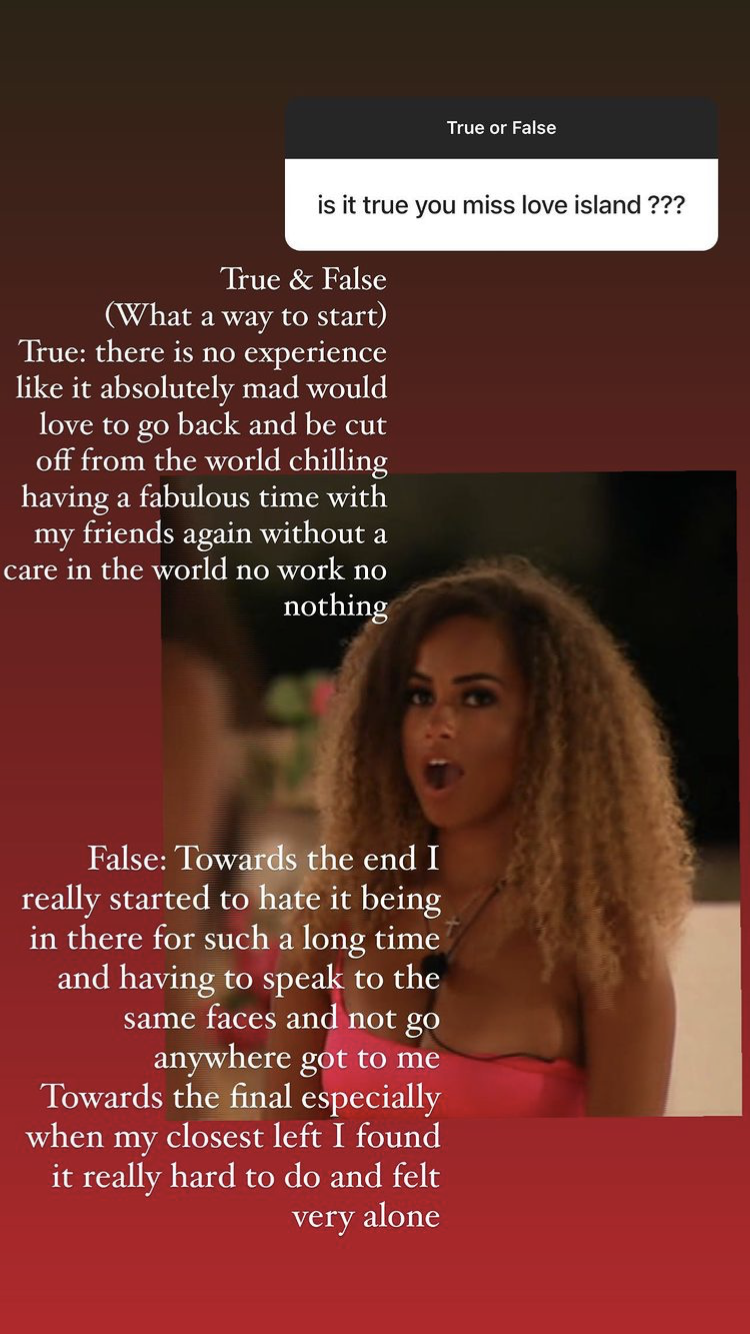 Later in the game of True Or False, she gushed over their friendship.
She said Anna is one of the, "sweetest, kindest and thoughtful people ever."
'So glad that I get to call her one of my besties,' Amber wrote.
 

View this post on Instagram

 
Meanwhile, speaking of former Love Island winners, Dani Dyer has welcomed her first child into the world.
Read more about that here.