Lock-Download
Our brand new game Lock-Download is live and we're giving away €500!
Here's what you need to do:
Download the SPIN app & turn on your notifications.
We'll send out a push notification every Thursday. Just screenshot it and WhatsApp it to us on the numbers listed below.
Make sure you're listening to Fully Charged at 8. If we call out your name, just text us back within the duration of the next song & the money is yours!
If you miss out, then we open up the lines to everyone else who sent us a pic of the notification.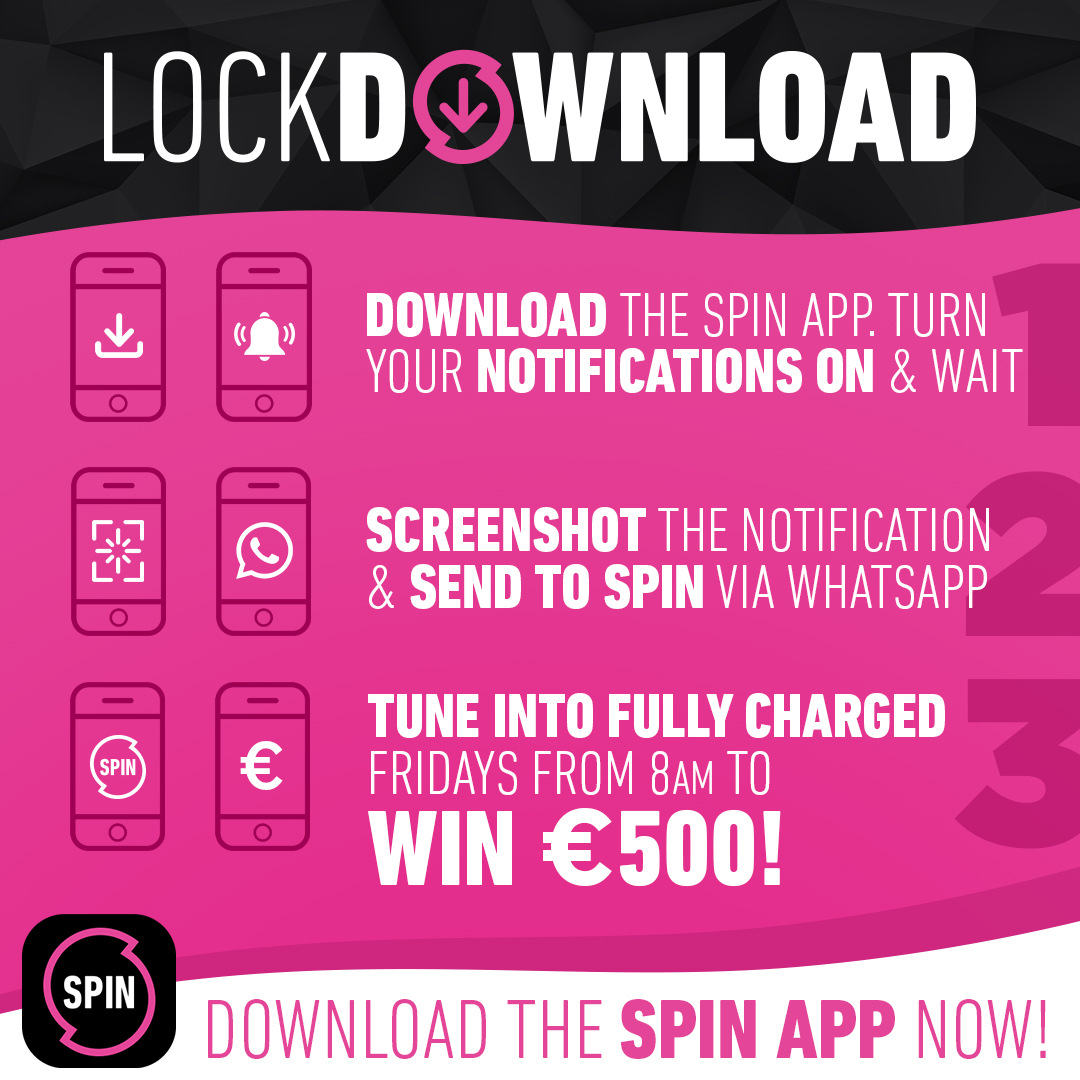 Listening to SPIN 1038
If you are listening to Fully Charged with Graham & Nathan on SPIN 1038, Whatsapp a screenshot of your app notification to: 087 711 1038
Listening to SPIN South West
If you are listening to Fully Charged with Ed and Valerie on SPIN South West, Whatsapp a screenshot of your app notification to: 087 7102 103