Fanta Wildberry
Fancy winning €2500 thanks to Fanta Wildberry?
Well listen up!
Last year Fanta hosted the Battle Of The Flavours on SPIN 1038's Fully Charged and Zoo Crew.
You voted for Fanta Wildberry Zero as your flavour of choice and now it's finally time to try it.
To celebrate the release of this new flavour, we've teamed up with Fanta again.
This time we'll be playing #SpotTheWildberry. Play along and you could win €2500!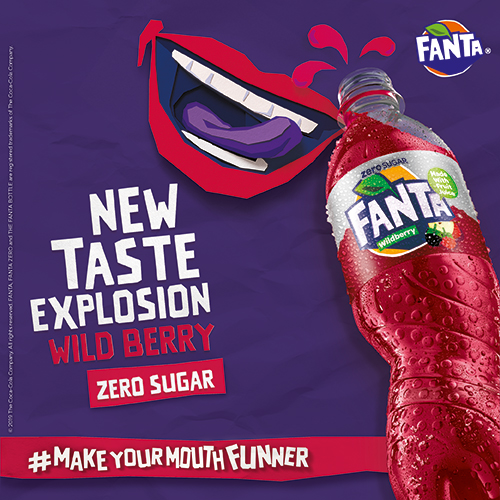 How do I play?
Fanta Wildberry murals will be painted all across the city over the next two weeks.
Make sure you're tuned in to SPIN 1038 from May 6th for your daily clues as to where the murals are.
If you spot one out in the wild, take a photo and text us on WhatsApp (087 711 1038) with the keyword 'Wildberry'.
Each week one person will win €2,500.
In addition to the on air clues, we'll be posting pictures here.
So what are you waiting for?
Go out into the wild and find these Fanta Wildberry murals for your chance to win €2500!