This week on We Love Movies, Gordon Hayden talks to one of Ireland's finest actors, Tom Vaughan-Lawlor about starring in the Dublin-set drama, Rialto, a film about a closeted gay man whom falls victim to a self-destructive downward spiral.
Written by Mark O'Halloran (based on his stage play Trade), the film centres on Colm, (Tom Vaughan-Lawlor), he's in his mid-40s and has a comfortable life: a managerial job in Dublin's docks, two teenage children, and a kind, loyal wife. After the death of his father, a destructive figure in his life, Colm's emotional life cracks open, which only become more exacerbated when he is made redundant. Drinking heavily and unable to confide in his wife Claire, Colm finds himself drawn to Jay, a 19-year-old prostitute. Their sexual encounters and tentative friendship become Colm's only solace - but this recklessness puts his family-life at risk.
In this week big interview Tom Vaughan-Lawlor discusses taking on the role of Colm, filming intimate scenes and his work with Marvel Studios playing Ebony Maw in Avengers Infinity War and Endgame.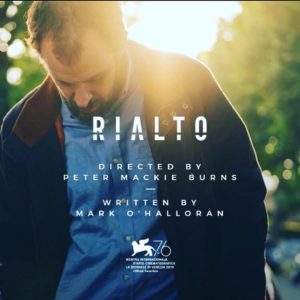 Also on this week's We Love Movies, Gordon takes a look at Arron Sorkin's latest directorial project The Trial of the Chicago 7 with film critic Chris Wasser.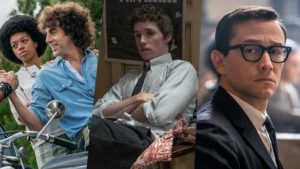 Plus, Andy McCarroll has a round-up of the main movie stories from the week such as Moonlight director Barry Jenkins bizarrely taking the helm of The Lion King 2 and Sacha Baron Cohen is back as Borat!
Listen below to this week's We Love Movies with Gordon Hayden.