Listen back to all of The Bellissimo Files interviews from this week including:
Reuben Hester is our one to watch
Ricky Gervais & Tom Basden talk about why Ricky is ending After Life when people want more; what impact the show has had on their lives; and what Santa has to do with it all
What To Watch with Brian Lloyd talking all things SCREAM
Soule shares her Favourite Things and tells us about new track Body 
Dylan Minnette & Marley Shelton share how they felt when she found out there was going to be a Scream revival; why Dylan didn't initially want to be a part of the film; and why they were star struck by Ghost Face
What Did I Miss
Gayle reacts to topping the Irish charts; reveals people's misconceptions about her; blocking her ex and how he has inspired more than ABCDEFU
For more interviews with the biggest celebs tune in to The Bellissimo Files with Sarina Bellissimo every Saturday at 10am on SPIN!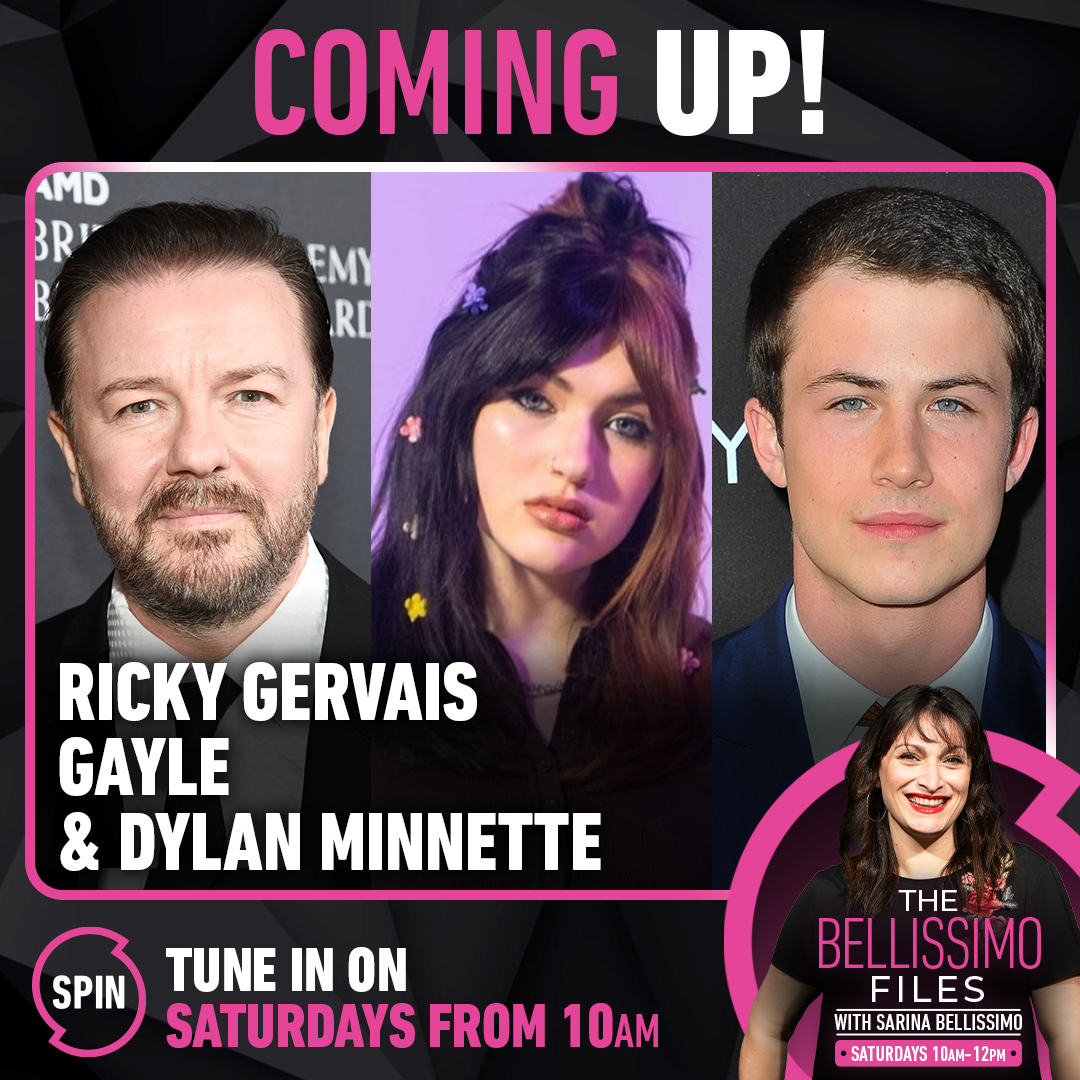 Tune in to The Bellissimo Files on Saturdays from 10am online, through the SPIN app or on your radio.
Check out other The Bellissimo Files podcasts here.