Listen back to all of The Bellissimo Files interviews from this week including:
Mimi Webb talks about her brand-new single 'House On Fire,' hearing the track in a restaurant with her friends and having to postpone her Dublin show this week due to the bad weather.
Maisie Peters chats about her North American tour next week, her relationship with boss Ed Sheeran and going on tour with him in Dublin later this year.
JC Stewart has a new song out and it's a banger! He'll be on the show talking about the track, meeting Courteney Cox for the first time and hanging out with The Kid Laroi in L.A.
Belter's Only have shot to fame with their brand-new hit 'Make Me Feel Good' - the lads share how they went from DJing in Dublin nightclubs to releasing a hit single.
Jake Carter joins us for Favourite Things and chats about his new song, which he wrote for Niall Horan!
Irish artist Aimée has a brand-new song out and it's so good! She talks about heading to Sweden to write it and shares what it was like meeting Max Martin.
Victoria Adeyinka is Ireland's biggest TikToker with over 15 million followers - she's just released her debut single and is this week's 'One To Watch.'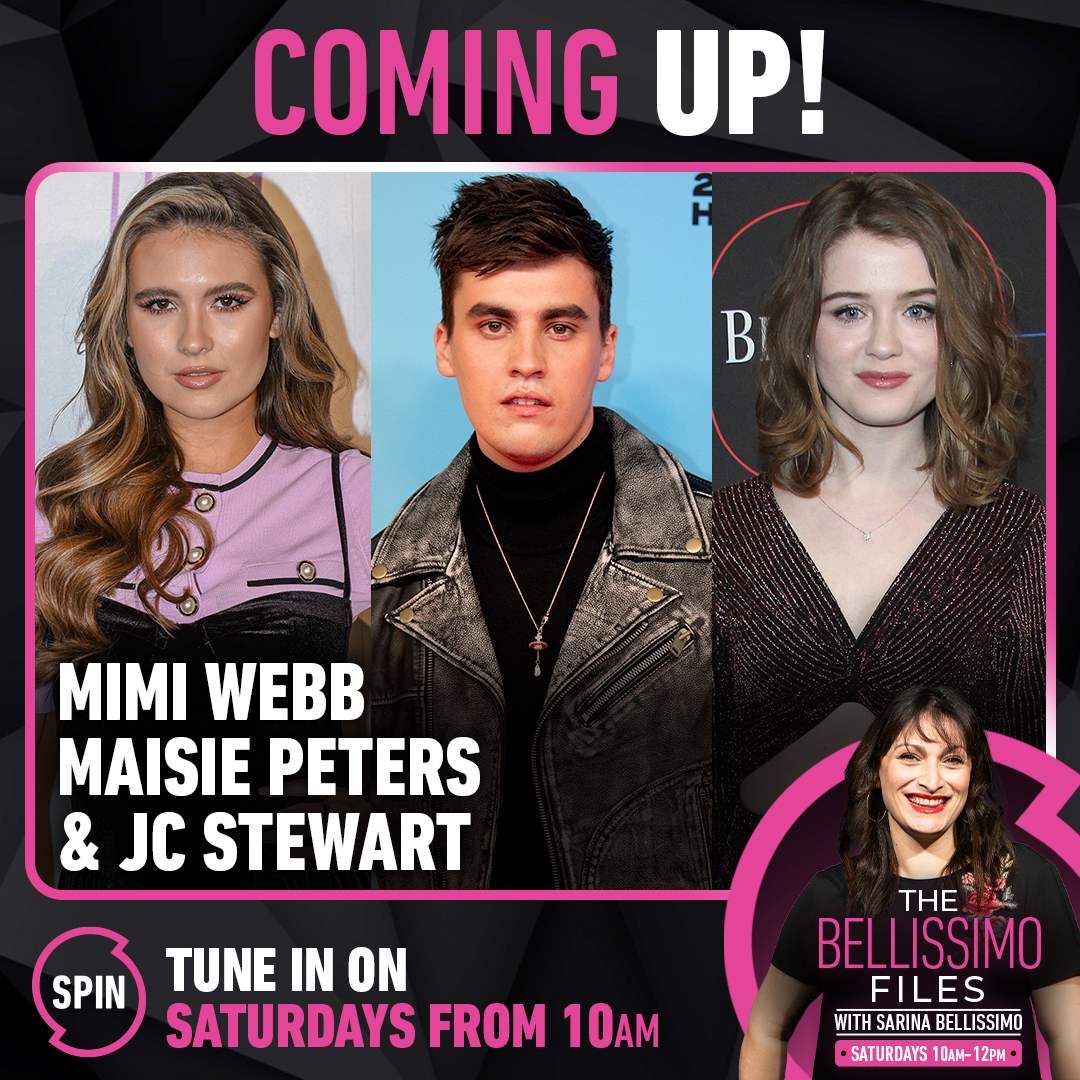 Tune in to The Bellissimo Files on Saturdays from 10am online, through the SPIN app or on your radio.
Check out other The Bellissimo Files podcasts here.