Listen back to all of The Bellissimo Files interviews from this week including:
Lisa Murray is our one to watch
We go behind the scenes of Too Hot To Handle with Georgia, Nathan and Harry to find out what life was really like at the retreat
What To Watch with Deirdre Molumby reviewing Belfast and A Journal For Jordan
Ciaran Hinds and Jude Hill talk about the film everyone is raving about Belfast
Griff and Sigrid reveal how a free date in their diaries lead to their new single; Sigrid fills us in on what she really got 

up

to at Other Voices and why she can't wait to get back to Ireland; and Griff tells why she almost got sick before her BRITS performance
What Did I Miss
Mason Gooding and Jasmin Savoy Brown share how a college assignment helped Mason get his role in SCREAM and their first reactions to seeing Ghost Face in the flesh
For more interviews with the biggest celebs tune in to The Bellissimo Files with Sarina Bellissimo every Saturday at 10am on SPIN!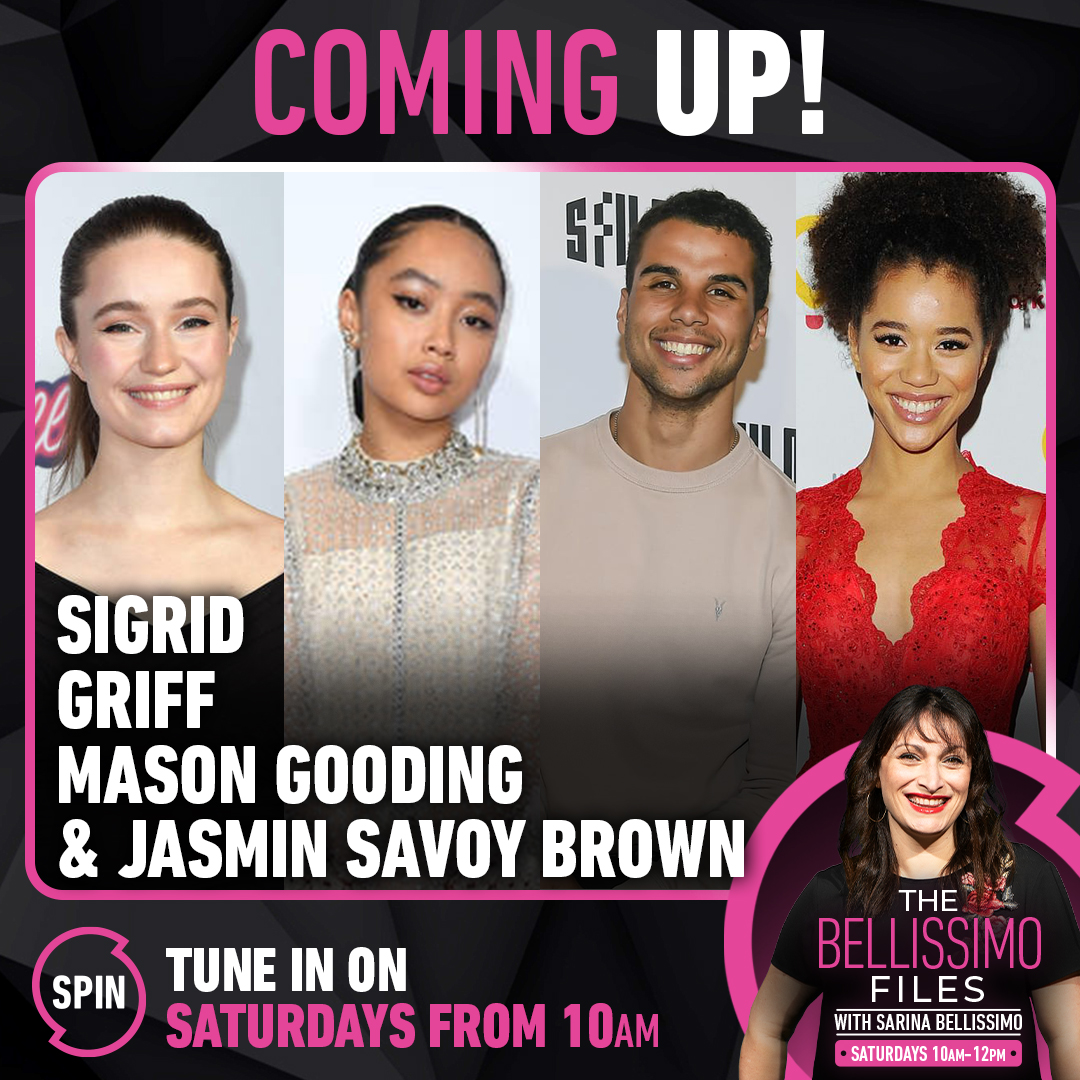 Tune in to The Bellissimo Files on Saturdays from 10am online, through the SPIN app or on your radio.
Check out other The Bellissimo Files podcasts here.