Listen back to all of the best of The Bellissimo Files interviews from 2021 including:
In an IRISH BROADCAST EXCLUSIVE, 

Emily

 

Blunt

 and Jamie Dornan talk about their much talked about Wild Mountain Thyme; find out why Jamie calls us all weirdos; and 

Emily

 addresses the rumours of owning a house in West Cork.

Simu

 

Liu

 shares how it feels to be the latest Marvel Superhero - Shang Chi; why he struggled to keep the secret from his Kim's Convenience co stars; and how he felt at the end of every shoot day.

Lorde

 talks Solar Power; brings us behind the scenes of the MET GALA; reveals how she'd feel about collaborating with Harry Styles; and promises to perform in Ireland soon
IRISH EXCLUSIVE INTERVIEW: Brendan Hunt talks all things Ted Lasso; reacts to Roy Keane ever finding out that Roy Kent is based on him; and talks about being sort of related to Chris O'Dowd

Jennifer

 

Garner

 & Edgar Ramírez talk about their new film, Yes Day (premieres on Netflix on March 12); share the scariest thing they've said yes to; what they've missed most during this pandemic and what they can't wait to say "YES" to again.
In an Irish Exclusive interview, 

Idris

 

Elba

 and Daniela Melchior talk The Suicide Squad; acting with rats; and 

Idris

 reacts

Zendaya

 & Sam Levinson talk about their new Netflix movie Malcolm and Marie; why 

Zendaya

 was both terrified and excited about being a part of the film; and how she feels about her success

Jennifer

 

Hudson

 shares her reaction to Aretha Franklin handpicking her for RESPECT; living out her dreams and her new outlook on life.

Ncuti

 Gatwa and Aimee Lou Wood talk Sex Education Season 3, what parts of their characters they wish they had more of, and their new superpower thanks to filming within covid restrictions

Henry

 

Cavill

 talks The Witcher Season 2; avoiding career ending injuries; thanks journalists for chatting to him; and has some great tips on how to get out training - even when it's the last thing you want to do
For more interviews with the biggest celebs tune in to The Bellissimo Files with Sarina Bellissimo every Saturday at 10am on SPIN!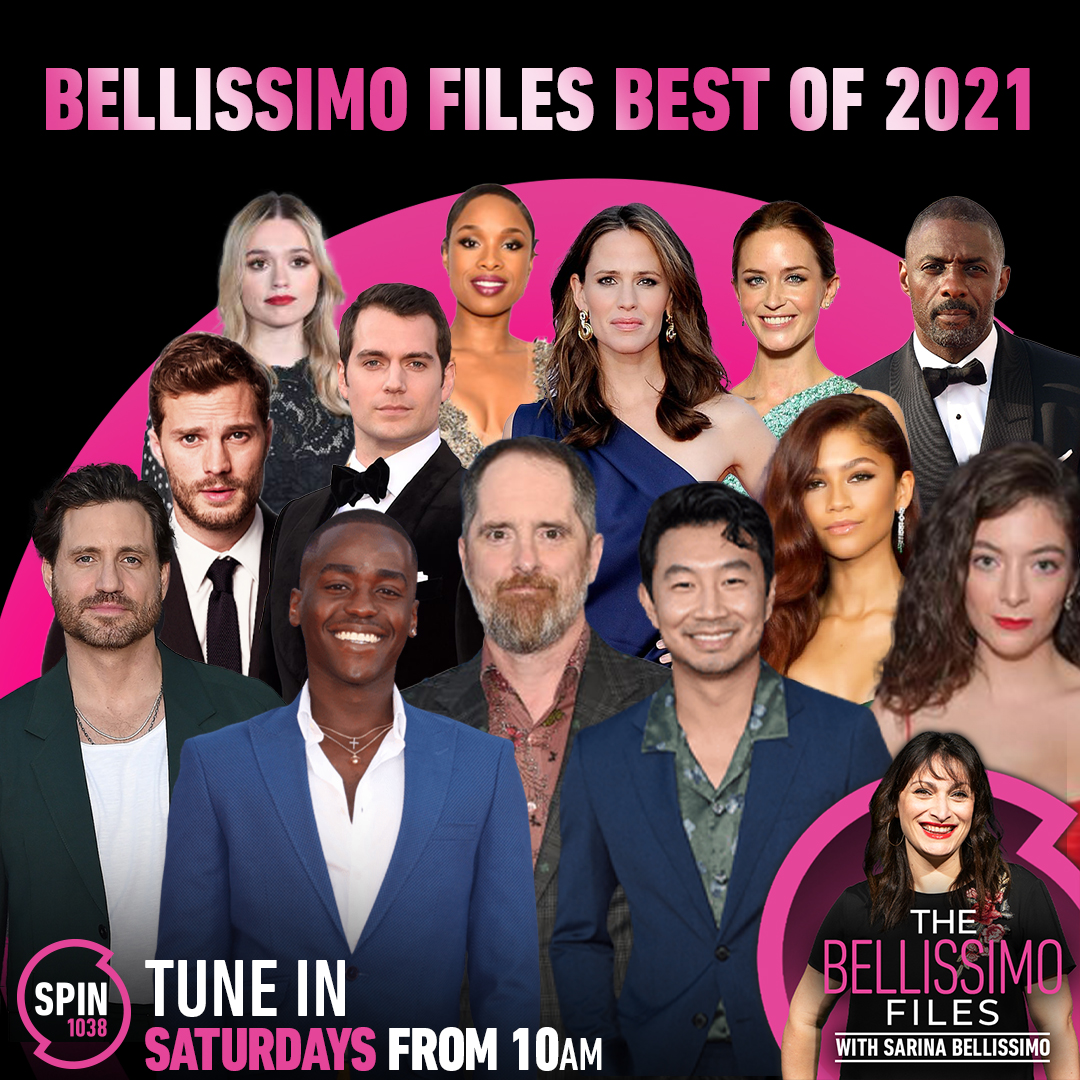 Tune in to The Bellissimo Files on Saturdays from 10am online, through the SPIN app or on your radio.
Check out other The Bellissimo Files podcasts here.