Listen back to all of The Bellissimo Files interviews from this week including:
Fly The Nest is our one to watch
Jessica Chastain tells us why making her latest film, The 355, was an act of rebellion
What To Watch with Deirdre Molumby talking Licorice Pizza and The Electrical Life Of Louis Wain
Darren Conway shares his Favourite Things
James Nesbitt shares why the new Netflix series, Stay Close, means so much to him; and he gives 

up

 an 

up

date on what is happening with Season 2, of Jed Mercurio's, Bloodlands
What Did I Miss
Joe Wright reveals why everyone thought he was mad to be remaking Cyrano during a pandemic
For more interviews with the biggest celebs tune in to The Bellissimo Files with Sarina Bellissimo every Saturday at 10am on SPIN!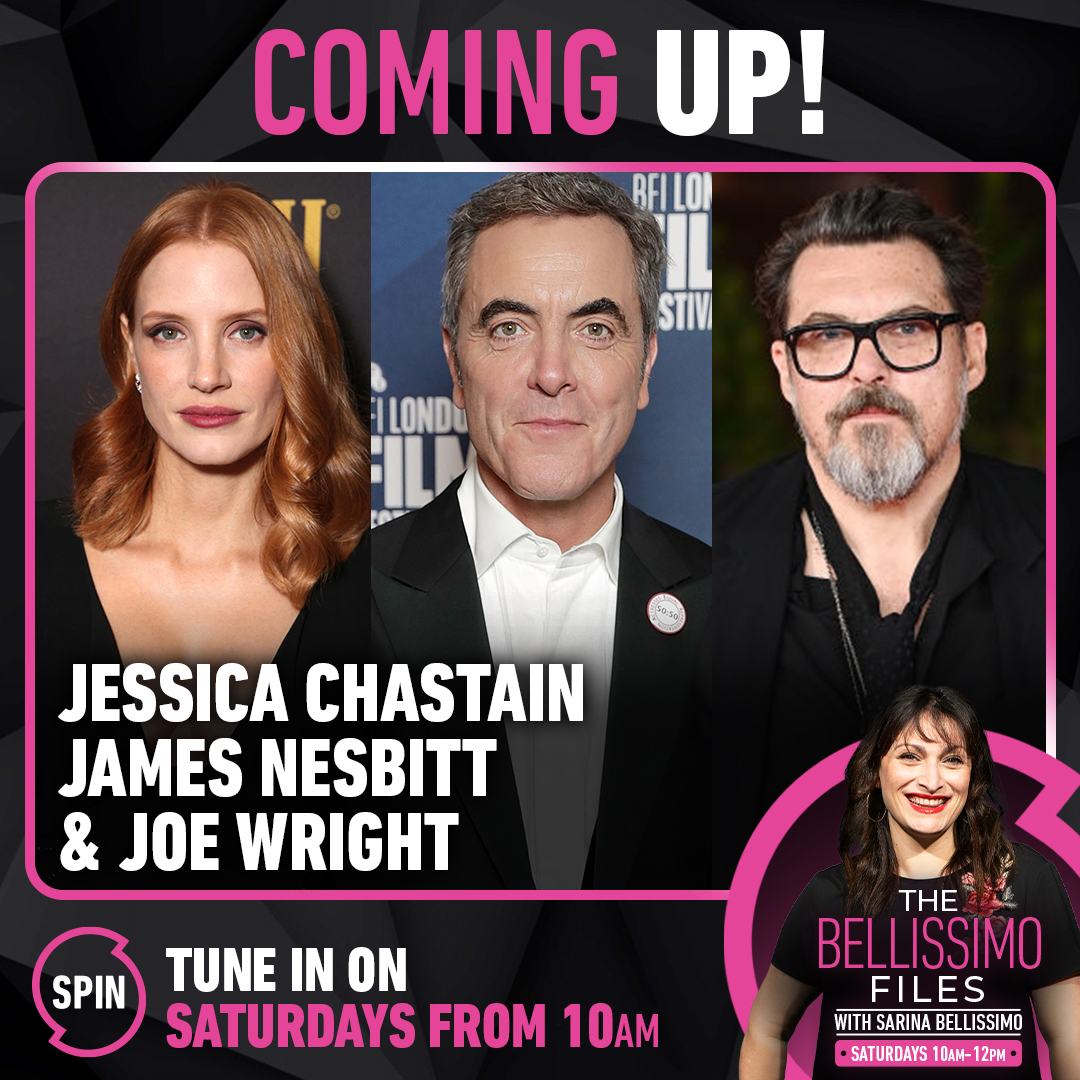 Tune in to The Bellissimo Files on Saturdays from 10am online, through the SPIN app or on your radio.
Check out other The Bellissimo Files podcasts here.