A new shared social housing scheme for young people has been launched today by Housing Minister Darragh O'Brien.
The scheme, aimed at those ages 18 to 24, is the first of its kind in twenty years.
Latest homelessness figures show nearly 1 in 5 of those availing of emergency accommodation in October were within this age bracket.
The goal of the new pilot scheme is to combat homelessness among young people. In addition to this, preventing further "isolation and loneliness" is very a key focus according to a senior government official.
The scheme will allow young people to apply for the social housing list, and also indicate how they would like to live. For example, if they would like to share a home etc.
There will also be a push to improve the standard of emergency accommodation across the country.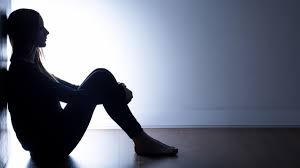 Increasing awareness of available supports as well as targeted information towards young people will be part of the strategy. Ministers have outlined that they are working to identify those who may be at high risk of homelessness. This includes teens leaving care or those in the Traveller's Community.
Action is also being made to connect local authorities with children and teen organisations such as Tulsa.
If you, or anyone you know, is experiencing difficulties in accommodation, please reach out to supporting bodies including Citizen's Information, the NYCI or Focus Ireland.