Students at a Carlow secondary school have been told by the school not to wear tight-fitting clothing to PE.
Presentation College Carlow spoke to all female students in their year groups last Friday and asked them not to wear leggings or tight bottoms.
Parents who contacted the school about the remarks have yet to receive a response. An online petition against the policy has been signed by 3,500 people.
NEW: Statement from Presentation College Carlow

Statement re School - PE Uniform Regulations
The rules concerning the correct wearing of our school uniform have not changed since previous years, other than the introduction of a half-zip top for First Year students this year.

— Kacey O'Riordan (@KaceyORiordan) November 24, 2020
This parent, who wishes to remain anonymous, feels her children were body-shamed.
"My 12 year old was told 'no ankles no knees no collarbones. we're not allowed to show any skins ever, we've to stay covered'."
The parent has another daughter in the school, who is 16 years old.
She says her daughter's year group was told to "have more respect for themselves".
"Basically [the school said] they were using their bodies to distract male teachers."
Students Post Notice In The School Protesting The Remarks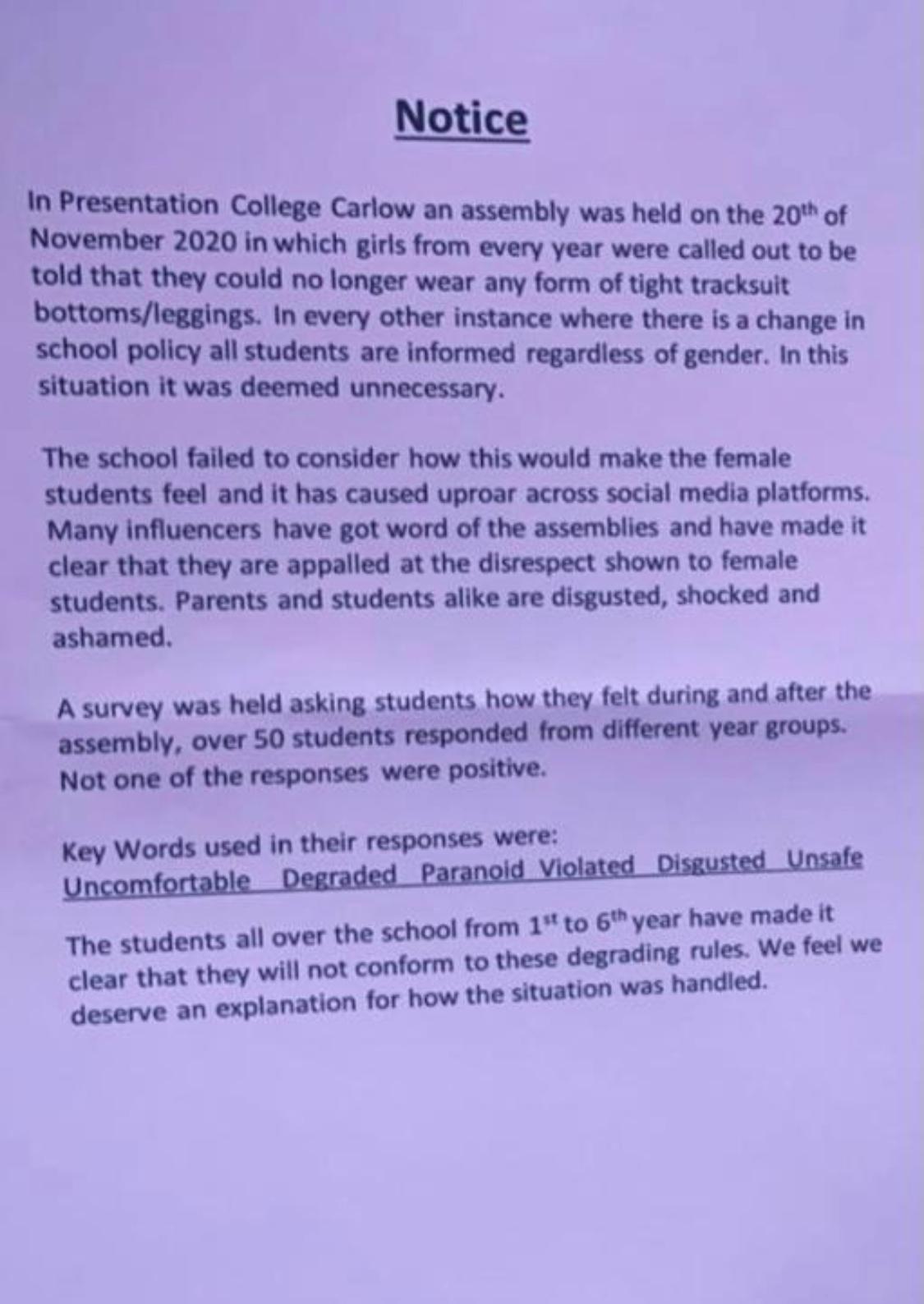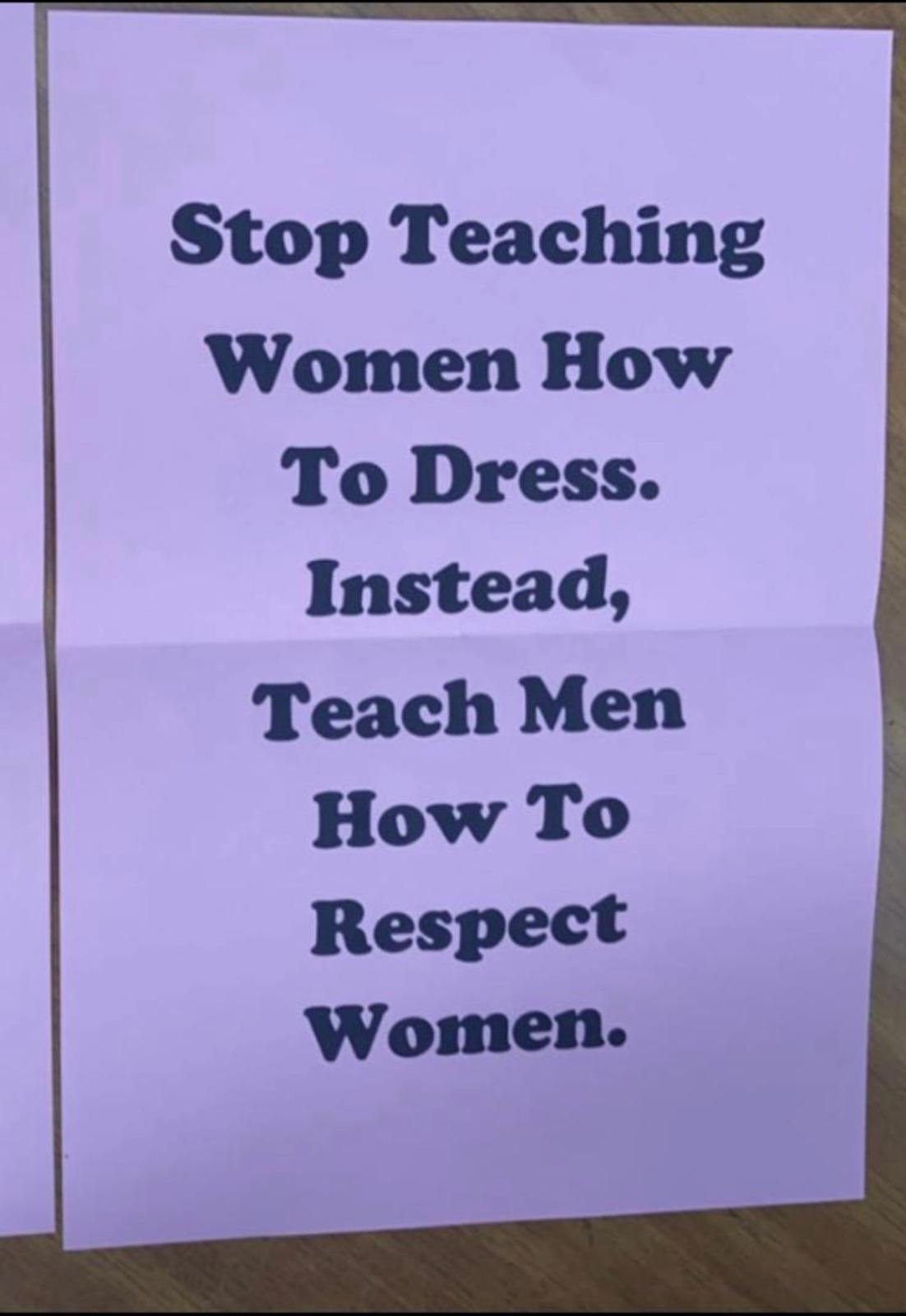 Meanwhile, this afternoon students in the school posted a notice in protest of the policy.
It says a survey of fifty students was conducted following the assemblies.
The notice reads "Key words in their responses were: uncomfortable, degraded paranoid, disgusted, unsafe."
There are reports of one male student arriving to school in leggings today, in solidarity with his female counterparts.
Principal Denies Anything Inappropriate Was Communicated To Students
Speaking on Wednesday morning, Carlow Presentation Principal Ray Murray said that nothing "inappropriate, wrong or uncomfortable" was said during the assemblies.
CARLOW: Parents not overly impressed with the statement given by Principal Murray on RTE this morning.

They feel he should have spoke to the students, not a radio station. Especially at a time when they were in class and can't even hear what explanation he had to offer.

— Kacey O'Riordan (@KaceyORiordan) November 25, 2020
Mr Murray accepted that some students were upset after the announcements.