Kylie Jenner & Kim Kardashian in leaked music video
Sisters Kylie Jenner and Kim Kardashian star in a leaked music video for Kanye West and Tyga's Feel Me.
Director Eli Russell Linnetz shared the clip with the world last night.
And it's causing quite the buzz online.
 

View this post on Instagram

 
The video appears to be set on a race course.
It sees Kylie step out in the middle of a thunder and lightening storm.
Half way through video, Kim makes her appearance.
 

View this post on Instagram

 
As the girls pose for the cameras, monster trucks zoom around them.
The director, who worked on Kanye's Famous and Fade videos, explained this scene to E! News.
Eli said it's, 'the visual smashing of American iconography, man made machinery battling man-made women.'
 

View this post on Instagram

 
He added that it's, 'a battle of machines set in a futuristic mysterious magic arena.'
One part that has everyone talking however, is when Kim metaphorically gives birth to her sister.
Eli explained that this is a symbol for how, 'there would be no Kylie without Kim.'
 

View this post on Instagram

 
According to E! News, it cost nearly $1 million to make the music video.
But it never saw the light of day because Tyga and Kylie split up shortly after.
The director said, 'The video was shot over five months but was never released because Kylie and Tyga broke up.'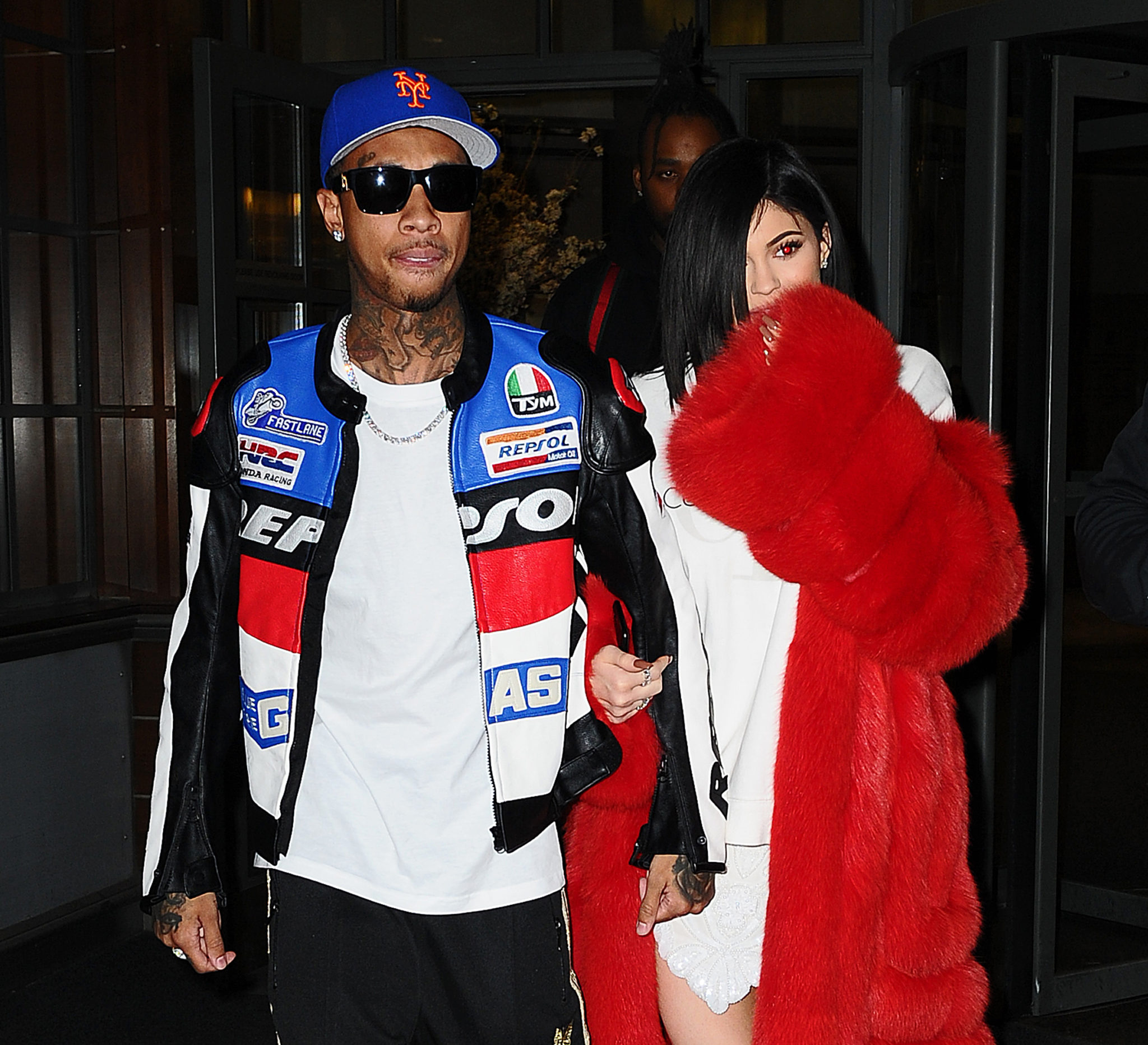 Kim and Kylie haven't commented on the music video's release.