Did Somebody Say... Just Eat!
Katy Perry has teamed up with Just Eat to perform the latest iteration of their theme song Did Somebody Say, and we love it.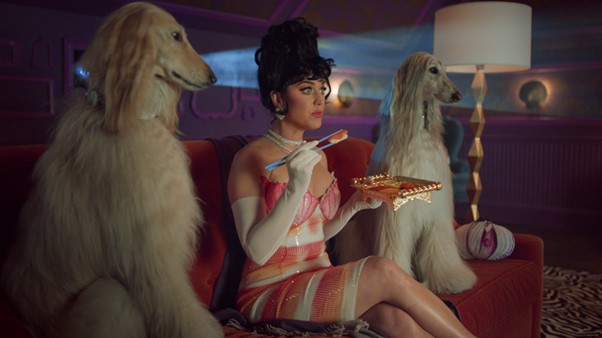 In true Katy Perry style, the music video sees her living in a dolls-house-inspired home.
She opens the door to a Just Eat delivery courier before taking viewers on a tour of her fantastical world.
It's complete with elaborate outfits, piano playing puppets, and of course fabulous food.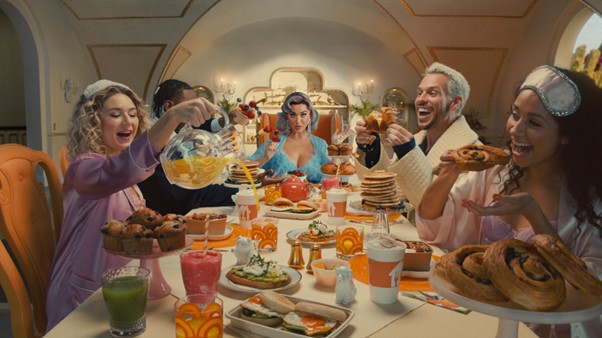 Katy sings rhymes about the different dishes available from Just Eat.
From a, "curry in a hurry," with medium spice to, "a little sushi while I watch a movie," and even a, "papaya salad while I sing a ballad."
The tune celebrates how Just Eat satisfies every food craving.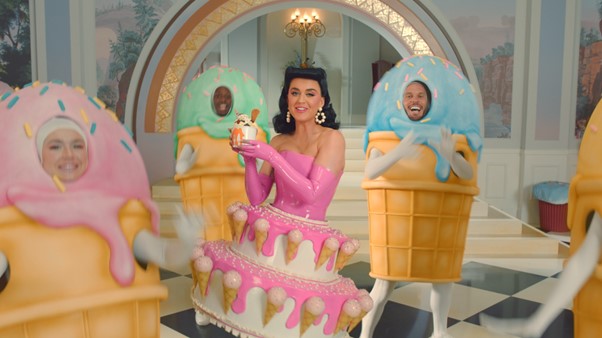 In a statement, Katy said working with Just Eat was a, 'fun and natural experience.'
'Coincidentally most of my records and eras have had food undertones to them, from strawberries to peppermints to now mushrooms,' she added.
'Ordering takeaway is a regular Saturday night for me, so it was fun to channel that into a video that is a combination of the things that bring joy to my life: poppy bright colours, wild outfits, and food puns sung over a catchy tune.'
We're feeling a little peckish now...