With all of the drama around the latest shenanigans in the UK regarding Brexit, someone had to make us laugh.
One user on Spotify has done just that - by creating a playlist centered around the issue.
The beauty about 'Now That's What I Call Brexit' is that all songs based around leaving, coming back or saying goodbye.
Among the songs included are 'Stay Another Day' by East 17 and Bassment Jaxx' 'Where's Your Head At?'
Here's a taster of what you can expect on the 99 track playlist: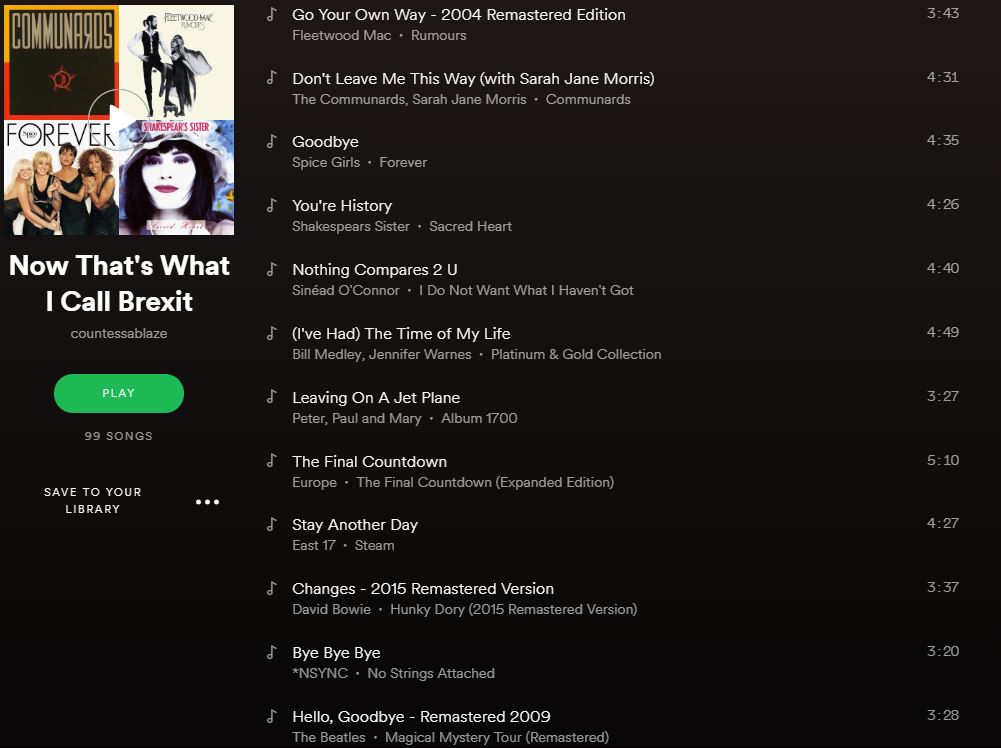 Not to mention, there's a few brilliant tunes in that playlist too.