Between Two Ferns: The Movie
Netflix have just dropped the trailer for Zach Galifianakis' Between Two Ferns: The Movie.
It sees the actor take his online comedy talk show across the country to shoot 10 episodes.
Matthew McConaughey, Will Ferrell, Brie Larson and loads more appear in the movie.
The trailer opens with Zach interviewing Matthew McConaughey on a dark stage.
"Of all the things you could win an Oscar for, how surprised are you that you won one for acting?"
McConaughey responds, "here we go..."
We then hear the noise of pipes clashing above the stage.
The Ghosts of Girlfriends Past star tells Zach, "you have a major leak in here."
Water shoots from the ceiling and nearly drowns McConaughey.
We're then shown a clip of Will Ferrell confront a hysterical Zach.
He tells him, "You killed Matthew McConaughey!"
"He's brought back to life but he was momentarily dead."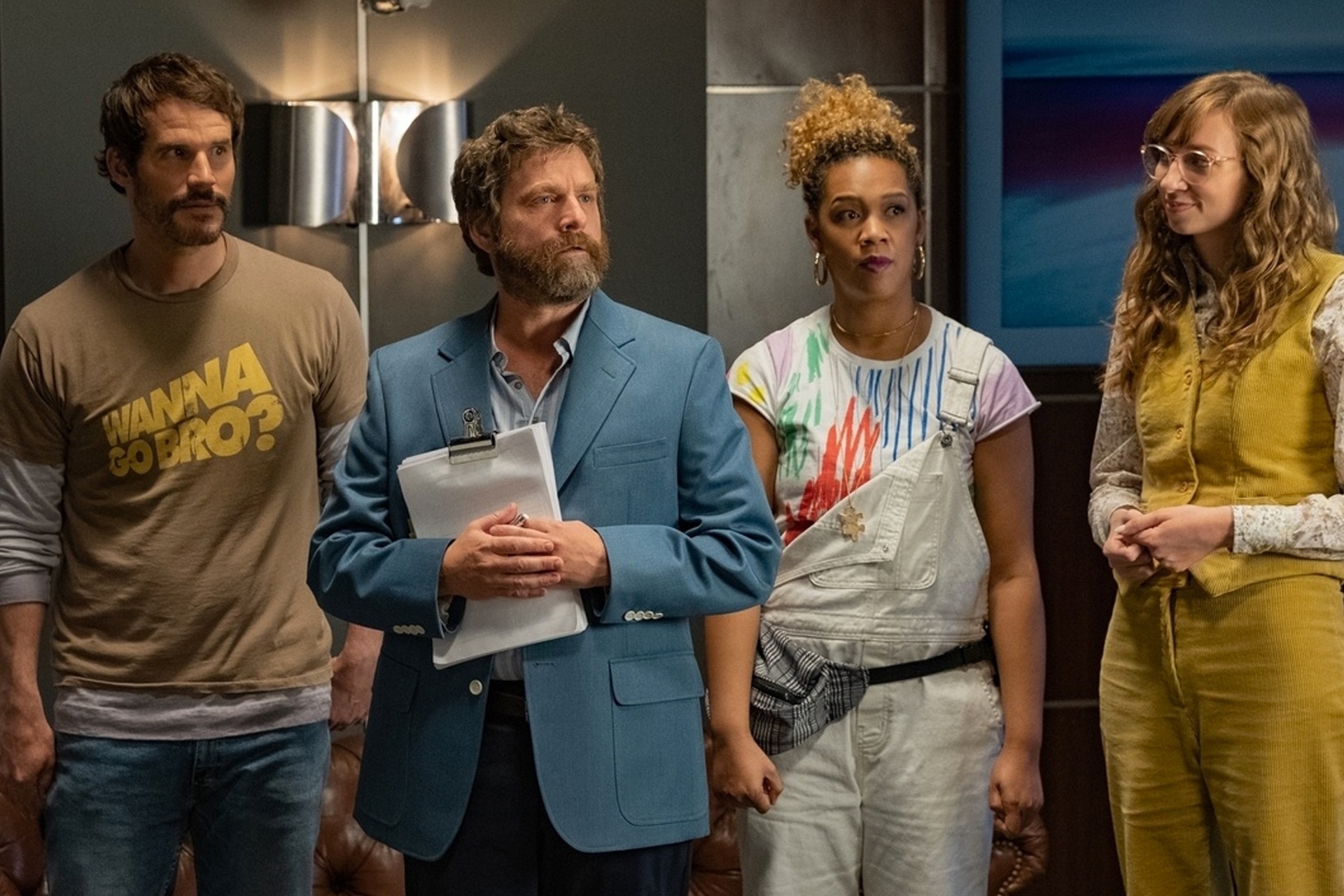 Zach must pay for nearly killing one of the biggest actors in Hollywood.
"You owe me, go across the country, get 10 more episodes of Between Two Ferns."
He compromises with Will, "10 of your dumb internet talk show and you give me a network talk show."
"I'm a white man and I'm straight and I deserve it."
Zach takes off on his adventure and shows us some of his questionable interviewing techniques.
He tells Brie Larson, "I read online you're very private and decline to answer questions that make you feel uncomfortable."
"Is that true and how old were you when you got your first period?"
Between Two Ferns: The Movie is out on the 20th of September on Netflix.