Wonder Woman 1984
Gal Gadot is back as Wonder Woman in the first trailer for Wonder Woman 1984.
DC released the clip during Comic Con in Brazil over the weekend.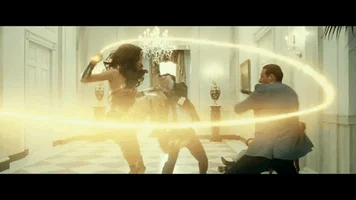 Set in the mid-1980s Gadot's Diana Prince, 'comes into conflict with the Soviet Union during the Cold War'.
However, she finds a friend in new character Cheetah played by Kristen Wiig.
Chris Pine also returns to reprise his role as Steve Trevor.
The trailer shows an emotional reunion between him and Prince.
Check it out here:
Wonder Woman 1984 hits cinemas in June 2020.