Disney's Live Action Aladdin trailer aired during last night's Grammy's
The first trailer for Disney's live action Aladdin movie is here.
The 1-minute clip gives us our first look at the lead character played by Mena Massoud.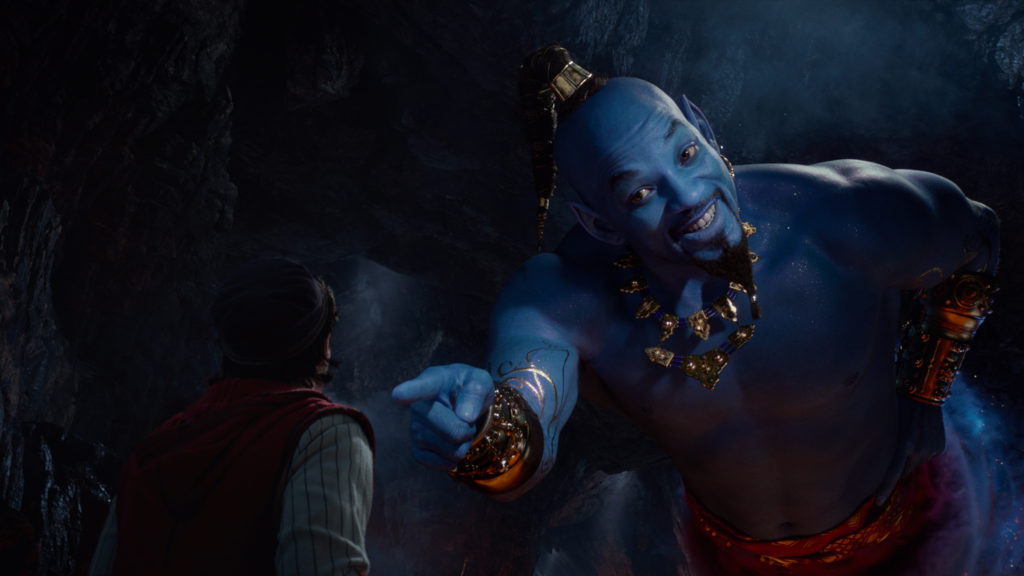 However, what's more exciting is the reveal of Will Smith's Genie.
Even though he's blue, there's no mistaken who's under the makeup and special effects.
Smith has big boots to fill.
The late Robin Williams voiced the Genie for the original movie.
People are already taking to social media with their first impressions and the reviews have been mixed so far:
Please stop these live action films #Aladdin #Aladdin2019 pic.twitter.com/KBLjyC79Se

— Steven Breen (@StevenBreen_) February 11, 2019
left: Aladdin (2019)
right: my reaction to Aladdin (2019) pic.twitter.com/yQrFeXsRYz

— 🗝️ Shibuya Cat 🗝️ (@shibuyagato) February 11, 2019
I have zero doubts in my mind that Will Smith is going to be amazing as the Genie 🙌🏼 #Aladdin pic.twitter.com/HLHmdpeaMn

— Sarah Sterling (@SarahSterling_) February 11, 2019
The Aladdin remake is based on the same story as the 1992 classic.
A street urchin called Aladdin has his world turned upside down when he finds a magical lamp in the Cave of Wonders.
Aladdin premieres on 24th May 2019.