Stranger Things
SPIN's Sarina Bellissimo caught up with the Stranger Things cast ahead of the season four premiere.
She spoke to Finn Wolfhard, Charlie Heaton, Sadie Sink, Caleb McLaughlin, Gaten Matarazzo and Priah Ferguson.
And she also caught up with newcomer Eduardo Franco, who shared what it's like joining such a well established show.
"Season 4 genuinely was my favourite season to film"
Sarina asked Gaten how he felt when he saw the first ever billboard for the show, all the way back in 2016.
He said he was doing laundry at a laundromat with his mother when he saw it outside on the street.
"It was in the middle of nowhere! I was ecstatic."
 

View this post on Instagram

 
"I felt over the moon in that moment. I was like, 'We made it. That's the peak right there, it's not going to get any cooler.'"
"Low and behold, it got a lot cooler, a lot faster."
Elsewhere, Sadie shared why season four is her favourite season to date, and the gang reveal what it's like returning to set after a break.
"I was welcomed with big open arms!"
Eduardo Franco, who plays Argyle in the show, spoke to Sarina about what it was like joining such a well established cast.
"It was like a parallel - me, myself, and then like, the character. It was like that, it was like new to the environment of the family."
"At first I was a little nervous, I obviously wanted to do everything I can to not intrude."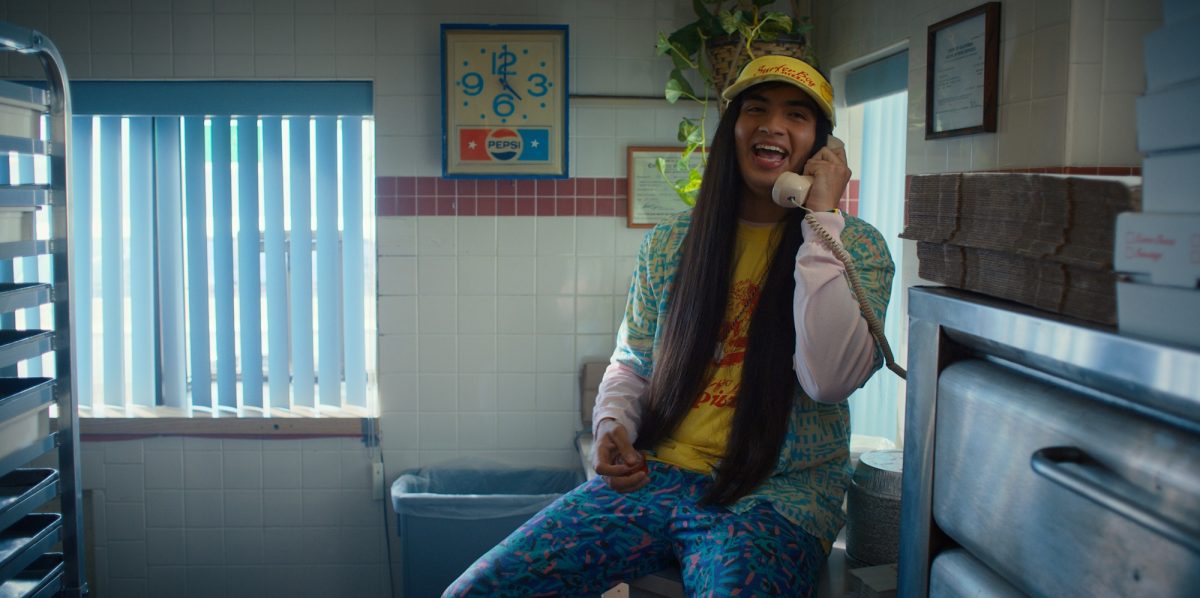 "They've built this family working on this show. The cast and crew, they're all so tight, they all know each other."
"I was welcomed with big open arms!... It's a dream and it's a pleasure and an honour to be a part of it."
Also in the interview, Charlie Heaton and Finn Wolfhard share why the show feels like hogwarts, adjusting to changes on set and more.
What to expect from season 4
It's been six months since the Battle of Starcourt, which brought terror and destruction to Hawkins.
Struggling with the aftermath, our group of friends are separated for the first time – and navigating the complexities of high school hasn't made things any easier.
In this most vulnerable time, a new and horrifying supernatural threat surfaces, presenting a gruesome mystery that, if solved, might finally put an end to the horrors of the Upside Down.
Stranger Things Season 4, Volume One, premieres on Netflix this Friday, May 27th.
While Volume 2 drops July 1st.