Joker
Director: Todd Phillips
Staring: Joaquin Phoenix, Robert De Niro, Frances Conroy, Zazie Beetz, Brett Cullen.
Release Date: Oct 4, 2019
Already the subject of countless, and ironically, thoughtless 'think pieces' calling it "incendiary" or "dangerous", much like its titular character, Joker seems intent on causing widespread chaos with its mere presence.
Outrage-imitating-criticism-imitating-art-imitating-life.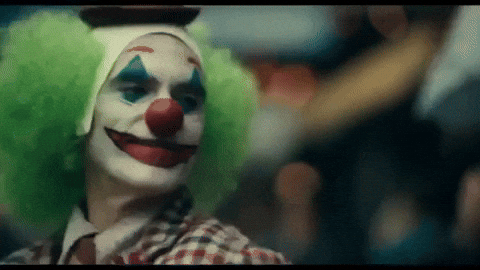 Freed from the shackles of both a family-friendly rating and any mandate to fold into a larger cinematic universe, the film is able to explore avenues not open to its Marvel-lous contemporaries.
Set in the 80's, with the scum and filth literally piling up around its disenfranchised citizens, Gotham looks every inch the dirty and grimy New York of producer-Scorsese's 'Taxi Dri-verse'.
'Arthur Fleck' (Joaquin Phoenix), our prospective 'Man Who Would Be King…' (of crime) is here presented as a fractured, isolated and uncomfortably empathetic character.
With a burgeoning rage numbed only by authoritarian-medication via an apathetic therapist, he is every bit the, "God's lonely man" of De Niro's delusion.
Desperate for any connection/acknowledgement of his very presence, his obsession jumps from 'anyone' to 'anyone-else' in a hope to clinch any shred of humanity or compassion he's mistakenly offered.
Phoenix is incredibly restrained in all the ways Leto wasn't.
Joaquin Phoenix v Heath Ledger
His Joker doesn't have the cartoon-charisma of Ledger's but he is no less compelling for it.
In fact, quite the opposite.
Origin stories for villains tend to either demystify the aura, or worse, they outright excuse their actions through circumstance.
This does neither. It magnifies the character without resorting to smoothing its own edges.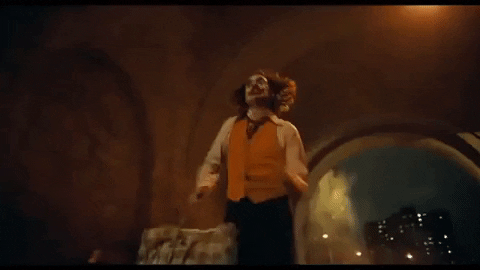 As he inevitably unravels and his motivations escalate, or equally, descend, we find ourselves understanding his actions without ever explicitly aligning ourselves to them.
His manic delusion upsets any balance of perspective, never quite telling us if what we're shown is real or  simply in his badly-wired head.
Joker leans heavily on another Scorsese classic The King of Comedy, going so far as to borrow its unreliable narrator gimmick and not to mention its star.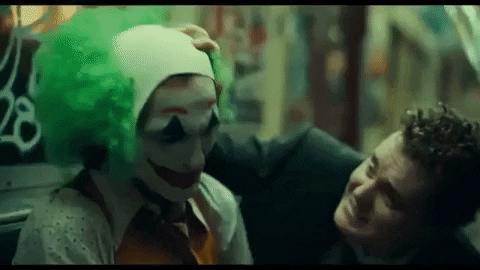 De Niro looks as switched-on and engaged as he has been in years.
It's a legitimate joy to see Rupert Pupkin turn into Jerry Langford.
Brett Cullen's callous Thomas Wayne shapes Fleck's transformation into Joker every bit as much as his death would forge his son's path.
There are certain nods to the eternal rivalry, but those are thankfully kept to a minimum.
With Marvel confirming that they will be sticking to family-friendly superheroes, DC has a real chance to now present themselves as the adult-alternative.
Joker is stunning.
It's a timely game-changer for comic book movies; it will both influence and reinvent the genre for years to come.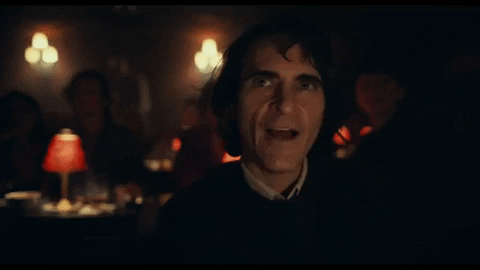 More than a comic book movie
This is not a film which wants to sit alongside Aquaman or Avengers, it wants to terrorise them.
It decries the myth that comic book movies are their own genre.
This is a suspenseful, intelligent, and at times uncomfortable look at a fascinating character that uses its iconic name as a backdoor to what is an arresting, throwback psychological-thriller.
5 out of 5 stars.
Words: Andy McCarroll 
To hear more from Andy tune into We Love Movies every Sunday at 12pm.
Joker hits cinemas on Friday 4th October.