Netflix tease a jam packed summer of movies
Summer nights are about to get a whole lot better thanks to Netflix.
The streamer has just released a trailer jam packed full of footage from their upcoming releases.
We've been given our first look at The Kissing Booth 3, Addison Rae's He's All That and loads more.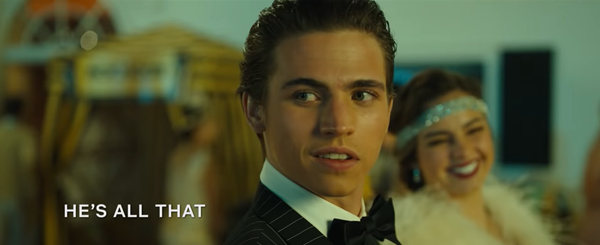 Netflix are promising to release brand new movies every week for the entire year, and this trailer proves it.
It kicks off with a scene from Dave Bautista's zombie movie Army of the Dead.
Fatherhood star Kevin Hart suddenly appears on screen and stops the trailer.
"Wait, hang on, hang on. Is that a zombie Elvis or something?" He asks as he watches at home.
The trailer kicks back in with short snippets from The Kissing Booth 3, The Mitchells vs. the Machines, The Last Mercenary and more.
Next, we're given a first look clip at Jason Momoa's Sweet Girl.
Sweet Girl
The movie is about a devastated husband (Momoa) on a mission to bring justice to the people responsible for his wife's death.
All while protecting the only family he has left, his daughter (Isabela Merced).
The teaser clip shows the actor running and jumping off a building.
He's All That
We're also shown a pool party scene from Tanner Buchanan and Addison Rae's She's All That remake, He's All That.
The movie reimagines the original plot of the 1999 teen classic.
It follows an influencer (Rae) who accepts a challenge to turn the school's biggest loser (Buchanan) into prom king.
In addition to this sneak peek, Netflix also shared first look images from the movie on Instagram.
'Accepting a challenge to turn the school's biggest loser into prom king? That's what friends are for.'
He's All That drops August 27th.
The Kissing Booth 3
Later in the trailer, we're shown a clip of The Kissing Booth 3 stars jumping off a cliff, before they suddenly appear on camera.
Joey King tells her on-screen bestie, Joel Courtney, "Oh my gosh! Dude, that was so cool."
As he munches away, Joel replies, "I got so excited, I ate 11 churros."
Joey emphasises Joel's use of the words, "Ate," and, "11."
We're pretty sure this was their way of announcing the movie drops on the streamer August 11th.
The trailer ends with a first look at the highly anticipated Fear Street trilogy.
Watch the jam packed video here:
Roll on summer 2021!