The Kardashians confront Addison Rae
Addison Rae and Kourtney Kardashian have become best friends over these last few months.
Some find their friendship strange considering the 22-year age difference.
So the Kardashian/ Jenner clan confronted the TikTok star while Kourtney wasn't around.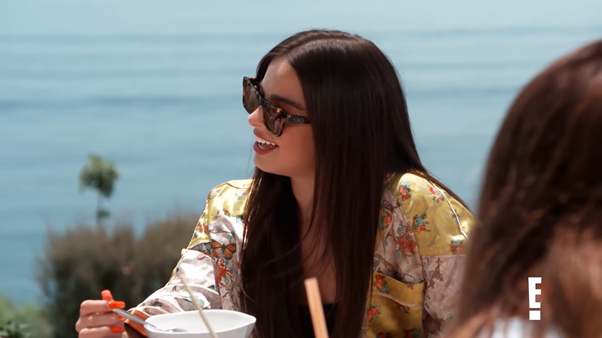 The whole interaction played out on the latest episode of Keeping Up with the Kardashians, and it's so awkward.
In confessional, Khloé said she finds the pair's dynamic, "just a little interesting."
So they decided to, "get to the bottom," of it by inviting Addison over for lunch with the family.
However, they didn't tell Kourtney about it, "'Cause we just want to ask a couple questions and get to know her."
Kim added, "We just want to feel her out a little bit."
The majority of the Kardashian/ Jenner clan attended the lunch including Kendall, Kris, and Kourtney's ex, Scott.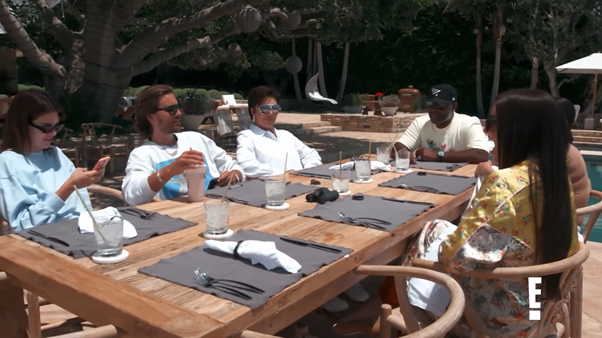 The family grilled the 20-year-old, asking her questions like, "have you ever been arrested," and, "what's your blood type."
Kendall chimed in, "Oh my God you guys, are you interrogating this poor girl?"
Addison broke out into nervous laugher.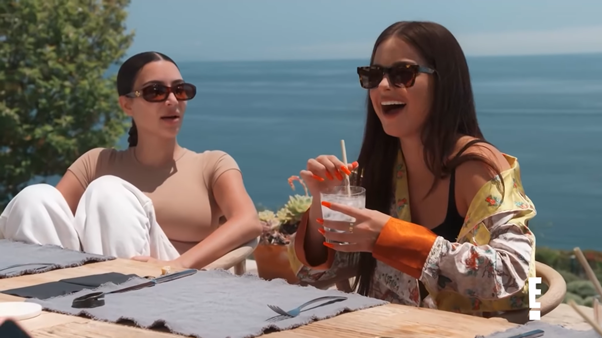 Khloé just wanted to know, "What the f**k did you do to Kourtney to make her so happy."
Then Kim revealed, "Honestly, at the beginning we were like wait, are they... hooking up."
Scott admitted, "I'm still thinking that."
Kim continued, "If it was like that kind of relationship."
"That was the elephant in the room," Scott chimed in again.
Addison responded, seemingly frustrated, "No we're not, Scott!"
Scott replied, "It's okay if you are. Nobody judges."
Addison pointed out, "It's just very funny that that's what the impression was."
"For just like two seconds," Kim added before Scott said, "I would say like four..."
Later in the episode, Kourtney was clearly frustrated when she found out about the secret lunch date.
"So you guys didn't wanna tell me that you invited Addison for lunch?" She asked.
Khloé replied, "You are in such a fantastic mood when you're around Addison... we thought we were being proactive and just trying to like pick her brain like, what do you do, what do you guys talk about..."
She insisted, "We're not dissing Addison, we love Addison."
"I think we just wanted to check out the vibe and see what she brings out in you so maybe you could sprinkle some of that Kourtney with us."
In September, Kourtney reacted to some negative comments about her friendship with Addison online.
Read more here.