Hustlers inspiration threatens to sue
Jennifer Lopez's character in Hustlers is inspired by real life stripper Samantha Barbash.
It's reported Barbash is threatening to sue producers for failing to compensate her for use of her life story.
The movie's production company however, are claiming they're well within their rights.
 

View this post on Instagram

 
Hustlers is a true story about a group of former strippers who band together to turn the tables on their Wall Street clients.
The girls use their expertise to steal their customer's credit cards.
According to Variety, Barbash pleaded guilty to the crime in 2017 and was sentenced to five years probation.
Her story was told in a New York magazine and only this year became a movie starring Jennifer Lopez in the lead role.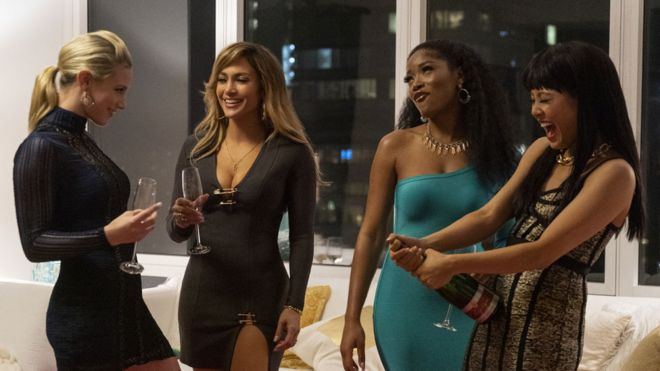 Following its massive success, the publication allege Barbash had her attorney send a letter to production company STX.
In the letter, she reportedly threatens to sue within 10 days if she's not compensated for her part in the making of the movie.
 

View this post on Instagram

 
The production company however, claim they are well within their rights.
According the outlet, a spokesperson said, 'We will defend our right to tell factually based stories based on the public record...'
'and look forward to resolving this matter before a judge.'
 

View this post on Instagram

 
Barbash wasn't impressed by J.Lo's portrayal
Barbash gave an interview with TMZ last week where she talks about J.Lo's portrayal of her in the movie.
"She portrays me... she didn't even reach out to the woman she portrays."
"I think that's a little like... kind of degrading as an actress."
 

View this post on Instagram

 
"She basically defamed my character which I was disgusted as a mother..."
"There's a part that she's cooking drugs in a stove with her daughter there like that's... First of all that's just not an accurate movie."
She believes the only reason people are going to see the movie is to watch J.Lo on a stripper pole.
Barbash also claims they "stole" her story.
She says of the movie, "It's about my life... they pretty much stole my story I wouldn't sign my rights away."
"I wasn't giving up my TV and film rights for peanuts. J.Lo doesn't work for free, why would I?"
You can get to know the real life women behind the other characters here.