I smell a...sequel! It may be 24 years since Hocus Pocus was released, but maybe we all shouldn't lose hope about another one.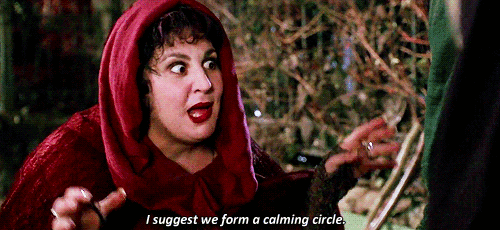 Mick Garris, who wrote Hocus Pocus, has been speaking to Forbes. He has offered an update a possible sequel to the iconic 1993 Halloween classic. 
Garris revealed 'There have been rumours of a Hocus Pocus sequel for the last 10 years that will not die. I have heard they are developing the script. I haven't been involved in it but I think there will be a sequel, it might be for Disney Channel or Freeform or ABC. I think it will be for television but I hear that it is moving ahead.'
It might be worth taking with a pinch of salt so, but there's nothing fans would love more. 
Garris added 'Generation after generation, it's kind of remarkable and fantastic to have something brought to the screen like that and to have it embraced generation after generation. Everybody I meet, it's either their daughters or their own favorite movie and it's incredibly exciting.'
If it was to happen, would the original cast be involved? Garris seems to think so. 
'I think they are, yeah, I think they are. If they don't do that I think it would be a big mistake because all three of them are still so incredibly potent and powerful and great performers and who else can recreate those characters?'
Bring it!