Ghostbusters: Afterlife (12a)
Directed by: Jason Reitman
Starring: Carrie Coon, Finn Wolfhard & Paul Rudd
Run time: 124 mins
From director Jason Reitman and producer Ivan Reitman, comes the next chapter in the original Ghostbusters universe. In Ghostbusters: Afterlife, when a single mom and her two kids arrive in a small town, they begin to discover their connection to the original ghostbusters and the secret legacy their grandfather left behind.
"Can't repeat the past? Why, of course you can!" Jay Gatsby
With the 2016 Ghostbusters proving more divisive than the presidential election the same year, Ghostbusters: Afterlife embraces the recent trend of ignoring inferior sequels and instead cherry-picks whatever it likes from the mythology.
This means that Ghostbusters 2 is also mostly ignored but leaves room for some fun nods from the animated The Real Ghostbusters to make their big-screen bow.
Directed by Jason Reitman, son of original director Ivan, Ghostbusters: Afterlife isn't so much a film as a glorified reunion special with some of the most blatant and shameless fan service you can imagine; every scene is stuffed with some callback or reference to the original,it's a 2-hour nostalgia easter egg hunt… and I bought it hook (and ladder), line and sinker.
After a wonderful and genuinely creepy opening, we are introduced to an impressive Mckenna Grace playing science nerd Phoebe, dragged to the middle of nowhere with her mother (Coon) and brother (Wolfhart) to pick through the estate of her recently deceased grandfather – no prizes for guessing who.
Meanwhile, the town itself seems to be getting hit with seismic waves of biblical proportions much to the excitement of seismologist teacher (Paul Rudd) and the terribly monikered student Podcast, who is actually far more entertaining than the name would have you believe.
All this though is window dressing so Reitman can zip P.K.E. Meters and Twinkies past the screen like the world's biggest budgeted Generation Game, it's sappy, schmaltzy and sentimental but it's exactly what I wanted.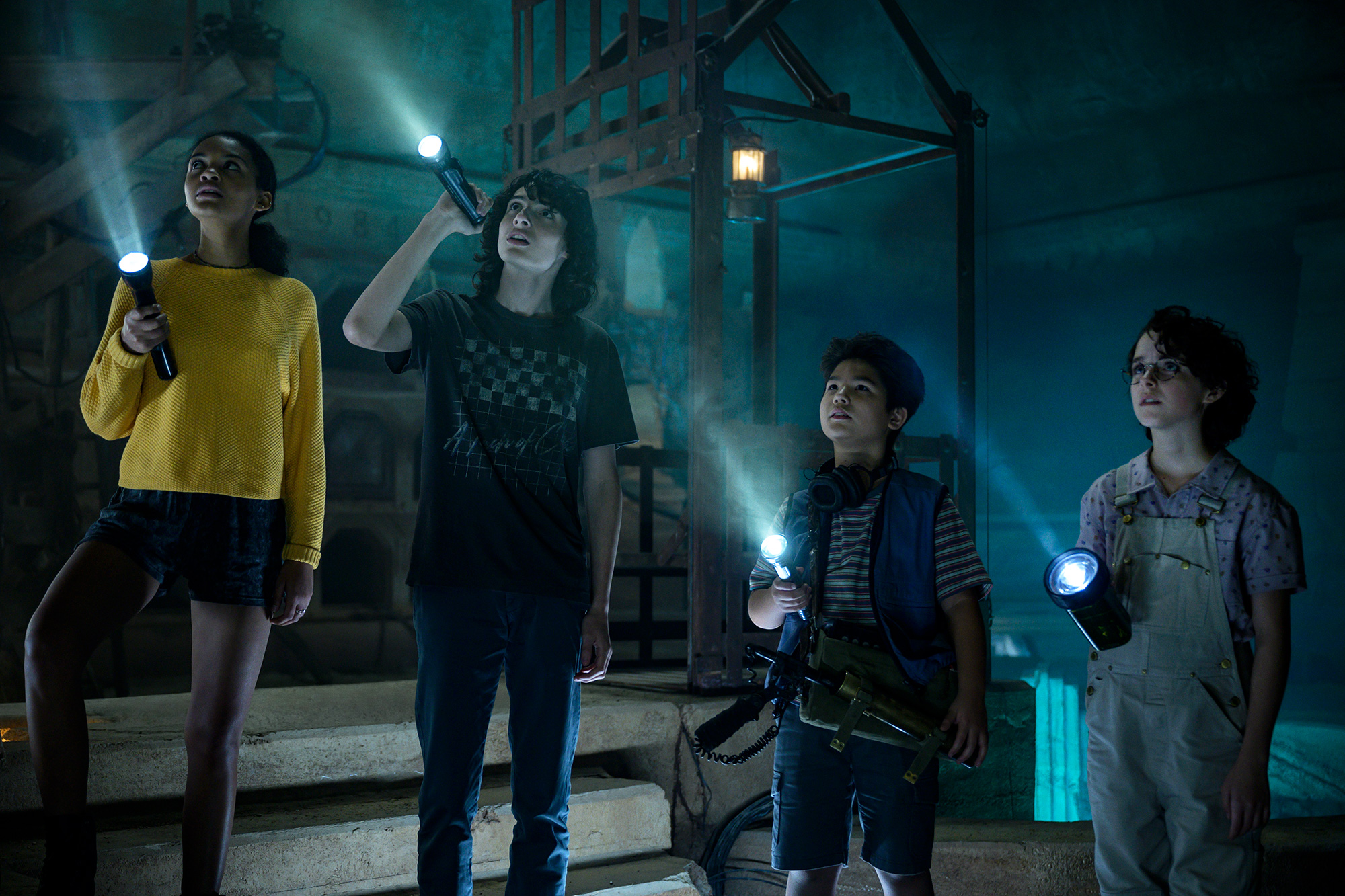 Ghostbusters was THE movie for me as a child and getting two hours back in that world was like picking up with a friend you haven't seen in forever and remembering just where you left off.
I was drowning in waves of nostalgia and by the time the film reached its conclusion, there was more than a single tear in my eyes. I couldn't help myself. Bustin' makes me feel good.
4 out of 5 
Andy McCarroll 
@andymc1983