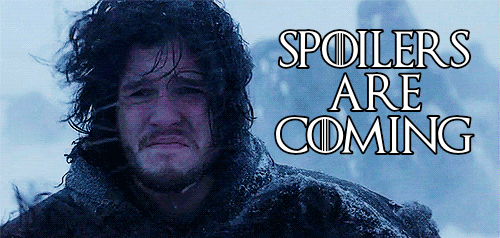 Game Of Thrones fans are not happy
Over 265,000 Game of Thrones fans have signed a petition for season 8 to be remade.
Although we still have one episode to see, viewers are less than impressed with the show's final season.
 

View this post on Instagram

 
The Change.Org petition page reads, 'David Benioff and DB Weiss have proven themselves to be woefully incompetent writers when they have no source material (ie the books) to fall back on.'
'This series deserves a final season that makes sense.'
'Subvert my expectations and make it happen, HBO!'
 

View this post on Instagram

 
While Game of Thrones creator George R. R. Martin is a writer on the series, the show content over took the books back in 2015.
Many fans believe this is the main problem with season 8, while others think the showrunners are too focused on their next Star Wars project.
 

View this post on Instagram

 
Fans have been supporting the petition in the comments section on change.org.
One wrote, 'season 8 is a joke and an insult to the fans who have invested 7 years of their lives into this…'
Another said, 'I don't want these two anywhere near Star Wars, either. This was abysmal.'
What went wrong?
Despite being advised by Martin on how the books will end, viewers have been angered by a number of decisions made on the show.
Sunday night's episode saw Daenerys Targaryen turn Mad Queen and torch King's Landing, even though the city had surrendered.
Episode 4 saw Jamie Lannister do a 180 on his character arch, only to return to his sister and lover Cersei.
Many complained about the almost pitch black battle of Winterfell in episode 3.
Oh, and no conversation between Jon and Dany about being related, a quick and easy murder for the Night King, and no significant role from Bran at all.
Even the actors seem unhappy with how the final series is going.
Although this video is a string of out-of-context clips, it doesn't look good.
The final episode of Game of Thrones airs this Sunday.