Kinder Bueno iced mocha
Have you ever heard anything more mouth watering than the words, 'Kinder Bueno iced mocha.'
A TikTok user named Harrison has gone viral after sharing the recipes for a number of different coffee drinks.
And this Bueno iced mocha really caught our eye.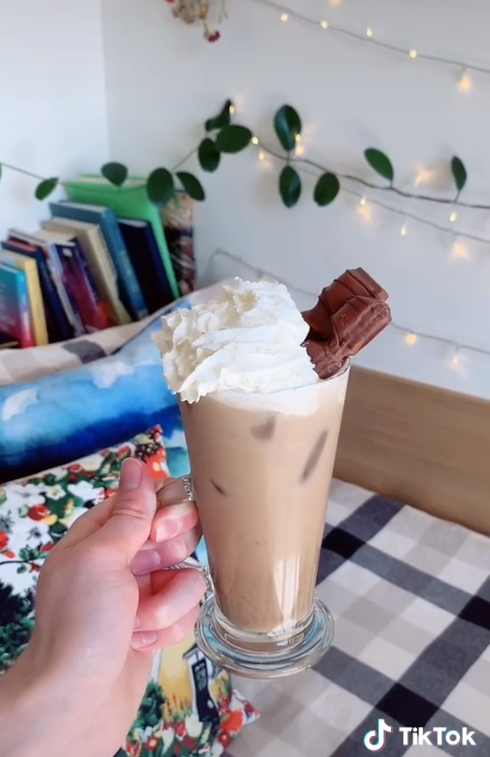 All you need for one drink is a Kinder Bueno bar, milk, coffee, sugar, ice and whipped cream.
Start by cutting the bar into small pieces and placing the pieces into a glass.
Add some milk and microwave for 30 seconds.
Throw in one tablespoon of coffee and one tablespoon of sugar.
Then fill the glass with ice and drown it in milk until full.
Spray on that whipped cream and voila!
Other recipes
Harrison has made videos for all sorts of incredible looking drinks.
Here are some of our favourites:
Malteser White Chocolate Iced Mocha
Kit Kat Mocha
Nutella White Chocolate Latte
Oreo Iced Mocha
Happy Friday!