Charity Fashion Show
The ARC charity fashion show is back this March!
Now in it's seventh year, the event promises designs from established names and emerging talent.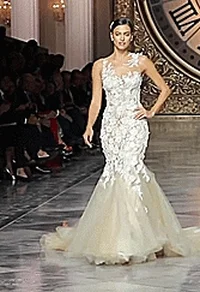 The show will be opened by a well- known Irish personality.
And as last year's event was a sell-out you should grab your tickets now!
The 2020 ARC Fashion Show is happening on Thursday 19th March in the RDS National Concert Hall.
Tickets are €60 and you can get yours here.
ARC Cancer Support Centres
ARC Cancer Support Centres is a charity that helps cancer patients and their loved ones following  diagnosis.
They aim to provide psychological, emotional, educational and practical support.
The charity creates a, 'warm and welcoming environment to people with cancer and those who care for them.'
Their services are completely free of charge along with being confidential, professional and caring.
If you'd like more information on ARC Cancer Support Centres you can visit their website here.