Enact Your Social Impact
Enactus Ireland is leading the way in supporting students to develop and explore social entrepreneurship.
The Enact Your Social Impact campaign encourages third level students to become the socially conscious leaders of tomorrow.
It also aims to enact positive social change using social entrepreneurial business models.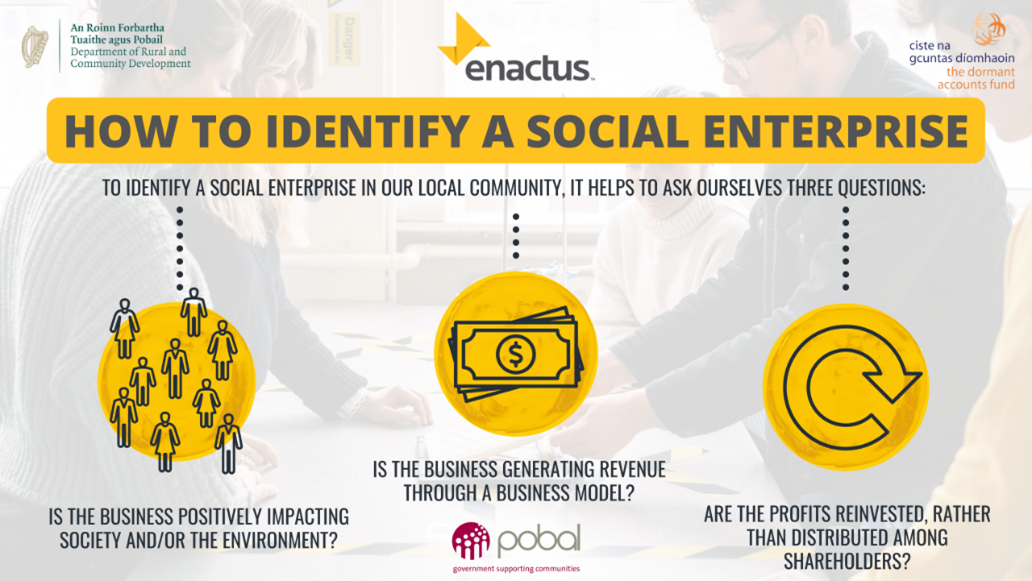 SPIN's Jaz Keane caught up with the Country Lead for Enactus, Laura Dennehy, to chat about the campaign.
Here's what we learned from the conversation:
What does Enactus do?
First of all, you might be wondering, 'What does Enactus do?'
Laura explained, "What we're doing is we're developing the next generation of socially conscious future leaders."
"We use social enterprise development as a medium to do this."
 

View this post on Instagram

 
She continued, "So our students all around the country are identifying problems in their local communities."
"And they are coming up with really strong solutions to overcome these problems, using a social enterprise model to do so."
Laura explained a social enterprise model is a business model - "the way of doing business."
 

View this post on Instagram

 
What's a social enterprise?
Social enterprises are businesses that work primarily to improve people's lives.
The core objective of social enterprises is to achieve a social, societal, or environmental impact on their community.
They can give support to disadvantaged groups or address more large-scale issues like climate change or housing.
Each social enterprise is working to overcome an issue that they have identified like homelessness or youth unemployment.
Laura told Jaz, "they're not operating on grants or fundraising in the streets."
Instead, they're generating a revenue.
 

View this post on Instagram

 
"They're really working hard to generate a revenue like a regular business would."
Laura explained they reinvest that revenue back into the business so that the people working there are paid a fare wage.
All while continuing to address the social issue at hand.
 

View this post on Instagram

 
The Enact Your Social Impact Campaign
You might still be wondering what the Enact Your Social Impact campaign does.
Laura revealed it encourages students to take a deeper look at their communities.
Identify the social enterprises and support them; "whether that be becoming their customer, volunteering or just spreading awareness."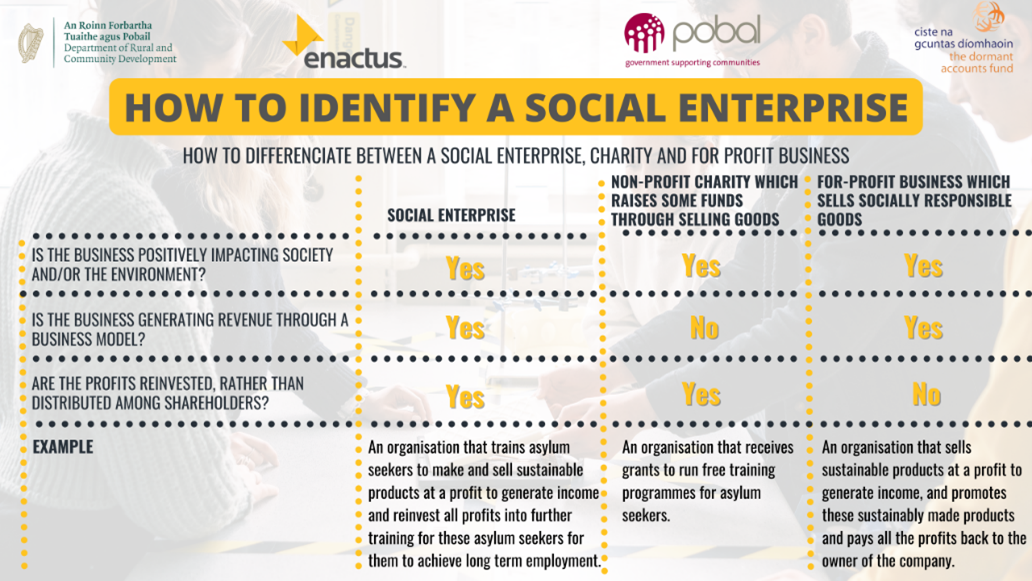 It also encourages those keen to get involved in Enactus, or curious to start up their own social enterprise, to get in touch.
Just follow Enactus Ireland on socials and register directly with them on their website here.
Getting involved will not only positively impact your local area, but it'll also positively impact you.
Laura said a lot of the students involved have developed, "really strong skills and abilities, preparing themselves for the working world."
Jaz agreed it's a, "mutually beneficial sort of relationship."
It also offers the potential for students to develop skills as social entrepreneurs.
Listen back to Jaz's full chat with Laura here:
Want to Enact Your Social Impact? Find out more here.
And follow Enactus Ireland on Instagram, Facebook, Twitter, and LinkedIn.