The latest food trend taking over Dublin.
Churros are gaining huge popularity on the Dublin food scene.
The sweet treats, traditional in Spain and Portugal, are strips of dough that are fried until crispy.
They're then dusted with sugar or cinnamon and dipped in a sweet sauce.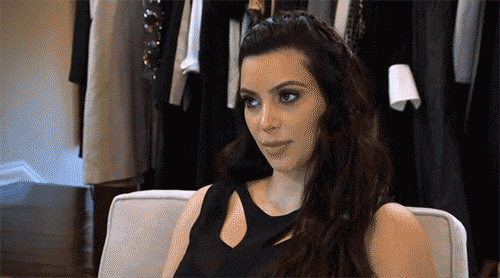 Churros are so good that Kim Kardashian once flew from LA to Paris just to eat one.
But you don't have to go that far!
There are churro hot spots popping up all over the capital city.
Here are five of our favorites:
Token - Smithfield
Token has a reputation for interesting dishes and their churros are just that!
Their take on the treat comes with caramel dipping sauce and a Mexican hot chocolate drizzle.
The perfect snack while you play some retro arcade games or enjoy a few drinks with friends.
 

View this post on Instagram

 
Wigwam – Middle Abbey Street
Wigwam is a music venue, come ping pong club, come barber shop and they know how to do food!
Whether you're popping in for bar bites or a full meal, the churros are a must for dessert.
Accompanied by a chocolate and rum sauce, they have a perfect little kick.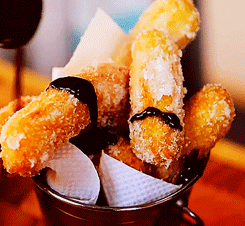 Masa – Drury Street
Tacos and churros, the ultimate combo!
Masa comes from the brains behind Bunsen and offers a simple menu of Mexican light bites.
You know the churros are going to be good when they're the only dessert on the menu!
They are accompanied by a goats milk caramel called cajeta.
 

View this post on Instagram

 
Sweet Churro – Temple Bar
Sweet Churro is the venture of two Venezuelan business women who noticed a lack of churros on the Irish market.
They claim to be the originators of homemade churros in Ireland.
Their self-titled 'crunchy clouds of deliciousness' come with a variety of toppings.
However, it's their filled offering that stands out. Choose chocolate, vanilla, Dulce de leche or Nutella.
 

View this post on Instagram

 
Boojum – Kevin Street & Deliveroo only
Boojum changed casual Mexican dining in Dublin for better.
Now they've added churros to their dessert menu and made our dreams come through.
Available in their Kevin Street spot or on Deliveroo, you can have golden goodness delivered straight to your door.
They come in boxes of 12 or 24, with choice of Dulce de leche or hazelnut chocolate dips.
 

View this post on Instagram