Drive In Events
The team behind Bingo Loco have launched a series of drive in events for the summer.
They'll have something for everyone from family-friendly afternoon performances to adult-only late night shows.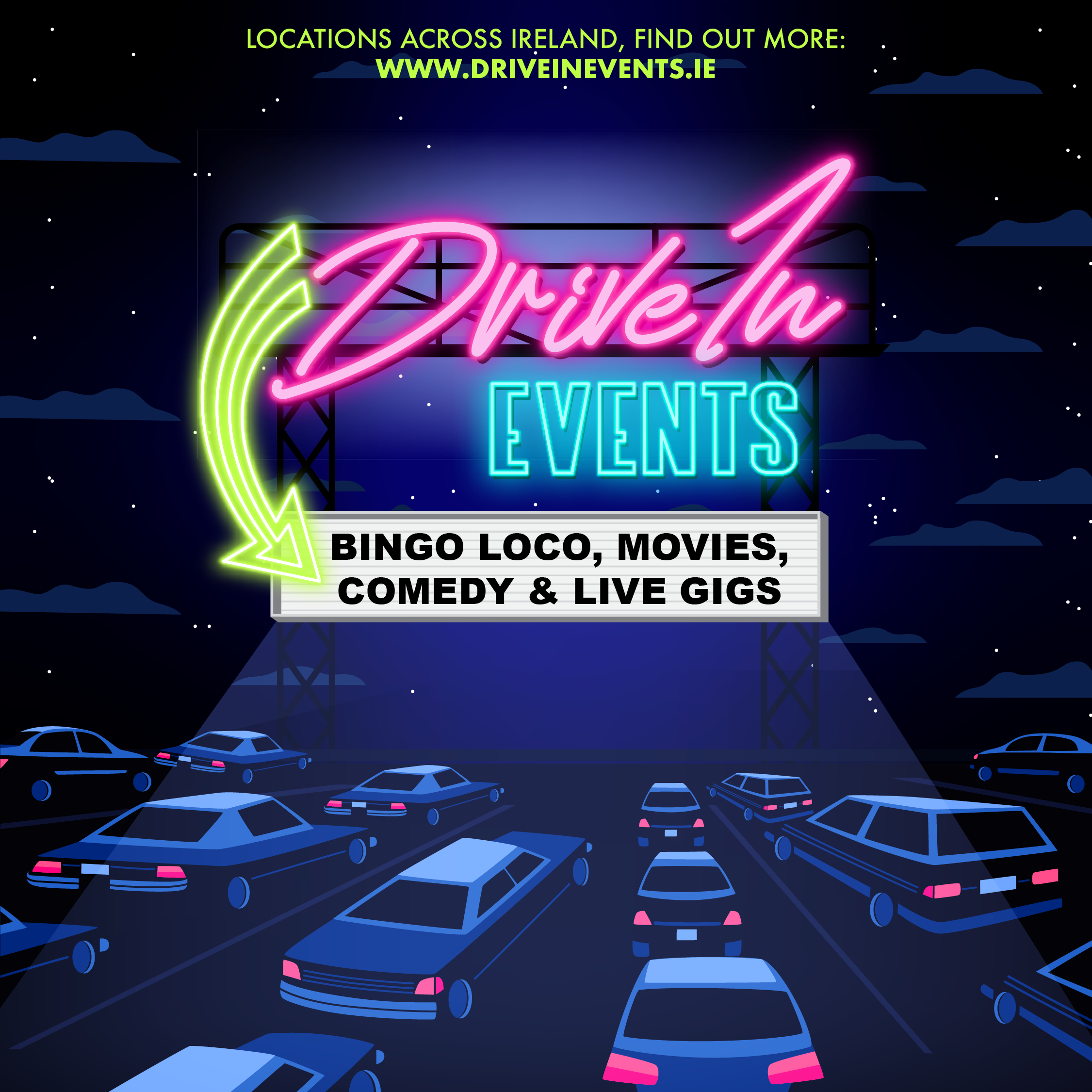 Drive In Events has been launched to help lift spirits when lockdown restrictions start to ease.
They want to help get the show back on the road, 'in a safe and regulated way.'
People will be able to enjoy the festivities from the safety of their cars.
All events will strictly adhere to up-to-date government regulations so that everyone can enjoy the event safely.
The team behind Drive In Events released a statement this week.
They said, 'It's important that people can get out of the house, engage in an activity and do it in a way that is completely safe.'
They added that hygiene and a well managed environment is of utmost importance to them.
The Drive In Movies team say they're confident they can get the people of Ireland entertained once more.
But only, 'By following all the regulated guidelines and liaising with the correct authorities.'
They'll host all kinds of performances including drive in movies, comedy gigs and live music.
Drive In Events will be coming to Dublin, Cork, Galway, Limerick, Kilkenny and Waterford.
You can sign up here and get notified when events launch in your area.
Roll on summer 2020!