Ariana Grande & Justin Bieber's Stuck with U
Ariana Grande and Justin Bieber have teamed up for a song called Stuck with U.
They dropped the music video today and it features a star studded cast.
It also makes some surprising revelations - for example; Ariana Grande's in a relationship.
The video shows Ariana and Justin singing the track from their respective homes.
But they've also taken fan videos and mixed them with clips of celebs slow dancing in their couples.
Some of the famous names featured include Gwyneth Paltrow, Ashton Kutcher, Mila Kunis, Demi Lovato, Michael Buble and loads more.
It had been rumoured that Demi Lovato was dating Max Ehrich however, it was never confirmed until now.
The singer made an appearance in the music video with Max.
They're shown slow dancing before they pull each other close for a kiss.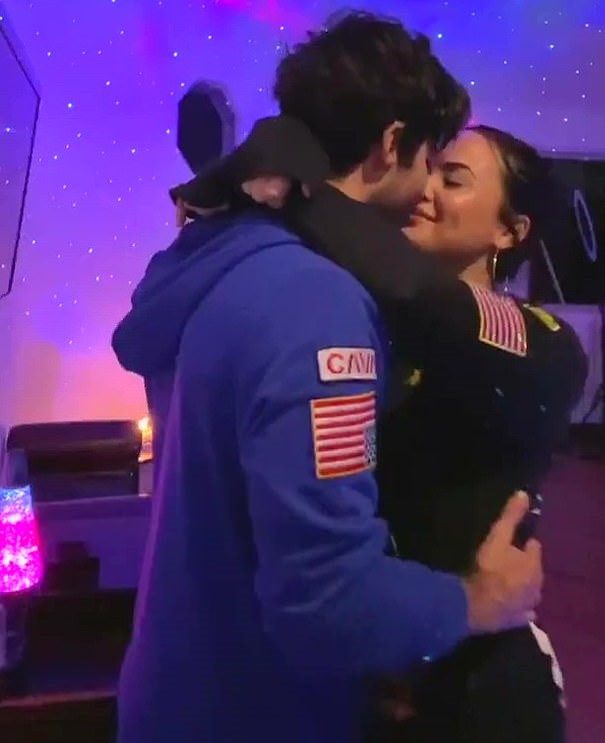 And it turns out Ariana Grande is also in somewhat of a relationship.
She confirms this near the end of the video where she's shown cuddling up to a man in a hoodie.
He kisses her forehead, twirls her around and smiles adoringly at her.
Ariana's mother Joan, brother Frankie and all her beloved dogs make an appearance in the video.
All proceeds from the streams and sales of the track will be donated to First Responders Children's Foundation.
They help fund grants and scholarships for children of first responders who have been impacted by the pandemic.
We honestly keep finding new celeb appearances every time we watch the music video!