Christine Quinn on MTV Cribs
Selling Sunset's Christine Quinn features on the latest season of MTV Cribs.
She invites cameras into her multi-million dollar home, which is guarded by armed security.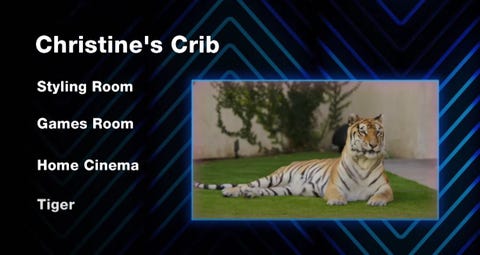 In the teaser for the episode, Christine appears at the front door with her partner.
"Hi MTV Cribs, I'm Christine Quinn and this is my amazingly handsome husband Christian."
"And we wanna welcome you to our crib, come on in."
Christine begins by showing off her gold dripping furniture.
She then reveals her sofa took seven months to make in Switzerland.
"Dreams really do come true."
 

View this post on Instagram

 
Christine continues, "and something you may or may not know about me-" she's cut off by a phone ringing.
The real estate agent yells, "Where's my assistant? Can you turn my phone off!?"
Watch the full teaser here:
The security measures
Christine opened up to the Daily Star about why she has such strict security measures in place.
She revealed, 'We have got full-time security. There are armed guards and canine unit dogs.'
'We got it all because the house was featured on Selling Sunset.'
 

View this post on Instagram

 
Christine continued, 'My neighbours recognised it and called me up.'
'I realised it meant people knew where we live now. That was a little scary to me because we are here a lot.'
'And now, when we are away, we take extra precautions. The death threats I had were terrifying.'
 

View this post on Instagram

 
'We were warned that a lot of weird things were happening in the area and I joked, 'If guns and dogs don't scare people, we need a tiger...''
'Then I decided it would be really fun to do that.'
'So we found this guy who trains tigers as pets and got one.'
 

View this post on Instagram

 
During a chat with Phillip and Holly on This Morning, Christine revealed the tiger is gone now.
She said he just, "came out to hang for the day."
"The tiger's gone back unfortunately."
Meanwhile, Christine's Selling Sunset co-star Davina revealed she's leaving The Oppenheim Group.
Read more here.