Travis Scott has treated Kylie Jenner to a walkway of love for Valentines.
Travis Scott went all out this Valentines and treated Kylie with the most insane gift.
The walkway features love heart shaped archways created with pink and red roses.
It also features a mirrored floor with burning candles decorated along it.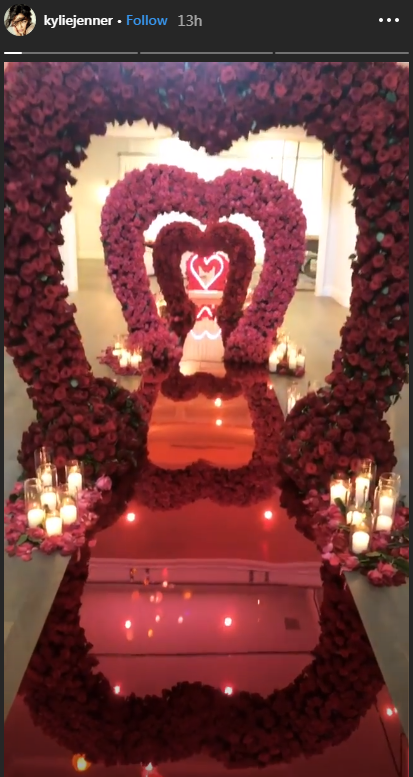 Kylie shared a video of herself going through the walkway.
Travis thought everything through - he even had music playing in the background.
As she approaches the end, she's greeted with an LED lit heart on a stand.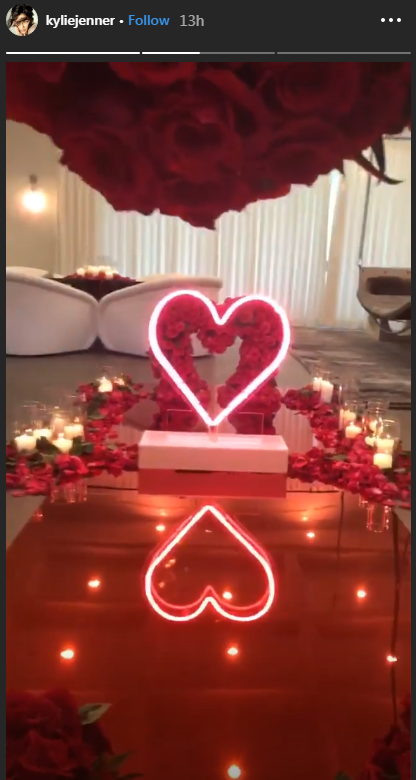 This was all presented to her yesterday with still a day to go until Valentines.
So, we're dying to know what's in store for her today - their second Valentines together.
They met at Coachella in 2017 and welcomed a baby girl two weeks before V-Day last year.
 

View this post on Instagram

 
Kylie's pretty well known for going all out for special occasions.
She even had a massive party when her daughter Stormi turned one.
Stormi was presented with plenty of presents for her big day.
 

View this post on Instagram

 
Kylie even documented the moment DJ Khalid gifted Stormi her very first Chanel purse.
According to Elle, the party was called the 'Stormi World Amusement Park Party.'
However, it was the entrance to the event which had everyone talking.
'I dreamed about this party and then drew it up on paper room by room and @mindyweiss really made my vision come to life!!!'
'Thank you Mindy and team! This party was magical.'
 

View this post on Instagram

 
We can't wait to see what other party's she has in store.