Travis Scott has been forced to deny cheating on Kylie Jenner.
An Instagram user yesterday shared a photo of a man that looks suspiciously similar to Travis getting very close with a woman who was not Kylie Jenner.
Travis was quick to respond and denied any involvement with the image.
'Sh*t cap a*** f**kkkk TMZ ain't post this sh*t. Trolls working hard today. I don't be on balcony with no th*ts. That sh*t lame. Try again u trollsssss.'
 

View this post on Instagram

 
He continued, referring to Kylie twice as his wife.
'Me and my wifey sturdy. Back to celebrateing!!! Only got love for my wife. No time to be wasting. Try again.'
 

View this post on Instagram

 
Travis then shared this message via his Instagram Stories: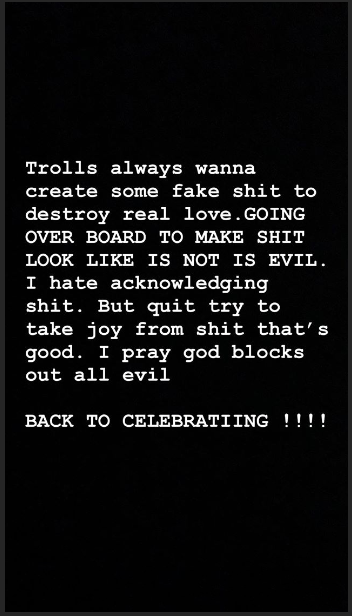 Kylie also took to Instagram to share a loved up photo of the pair with an engagement or wedding ring emoji to her Stories.
This isn't the first time the couple have hinted at a secret marriage.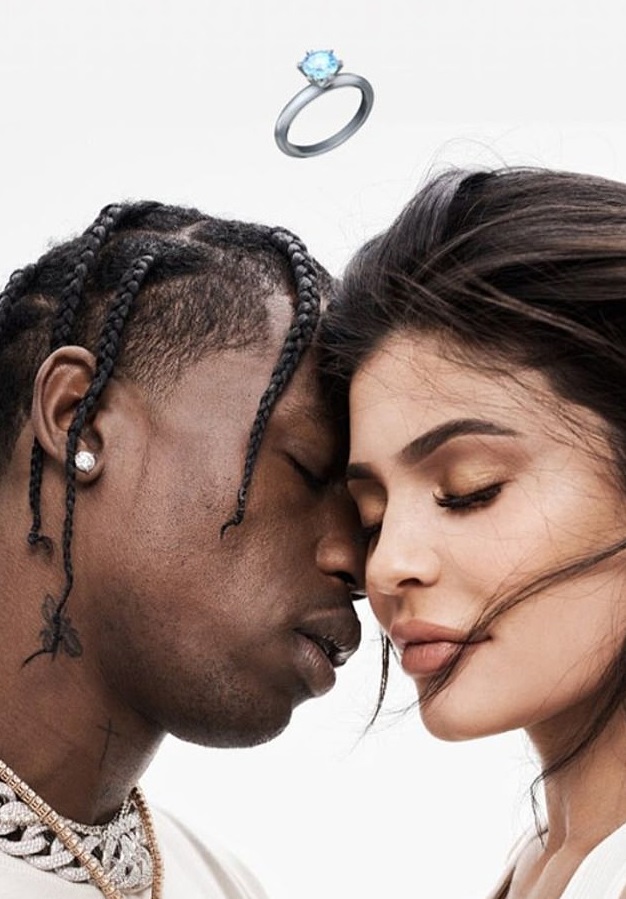 Travis regularly calls Kylie his wife and in October, Kylie referred to Travis as her 'hubby' when he gifted her with pink and white roses.
Kylie has been spotted wearing a diamond ring on her left hand but according to Radar the couple are only engaged.
 

View this post on Instagram

 
A source reportedly revealed to the publication that Kris Jenner has advised Kylie and Travis to wait for the right moment announce the news so as to 'ensure maximum ratings and headlines.'
However, this wouldn't be the first time Kylie kept her private life private. She removed herself from the media during her recent pregnancy, with everyone waiting for a big announcement that never came.
 

View this post on Instagram

 
Kylie and Travis have been dating since April 2017.
They welcomed their daughter Stormi on 1st February this year.