The Kardashians are so proud of Kendall Jenner
The Kardashians have been showing their support for Kendall Jenner following the launch of her new tequila brand.
The model announced today that the new drink, branded 818, is coming soon.
 

View this post on Instagram

 
Kendall said, 'for almost 4 years i've been on a journey to create the best tasting tequila.'
'after dozens of blind taste tests, trips to our distillery, entering into world tasting competitions anonymously and WINNING'
'3.5 years later i think we've done it!'
 

View this post on Instagram

 
Coming soon
'this is all we've been drinking for the last year and i can't wait for everyone else to get their hands on this to enjoy it as much as we do!'
'@drink818 coming soon'
The Kardashian/ Jenner sister shared a number of pictures and videos with the post.
 

View this post on Instagram

 
In the first video, she's shown comparing her tequila to another brand.
She's absolutely ecstatic when she finds out that her favourite of the two drinks, is her own brand 818.
In the second video, her pals including Jaden Smith, scream in excitement as she walks into the room with the drink in her hand.
 

View this post on Instagram

 
The Kardashians react
Kendall's loyal siblings have been showing their support for her in the comments section.
Kim wrote, 'So proud of you! I wasn't a drinker until I tried 818. Tequila shots all day!!!'
Kylie began her comment, 'KENDALL!!!!! yes!!!'
 

View this post on Instagram

 
She continued, 'i've seen all the hard work and LOVE you've put into 818!!!'
'and u did it .. the best tequila !!! proud of u'
Khloé wrote, 'Kenny Joon!!!!!!!! My baby boo! It has been a complete on her being your tequila taste tester for the past few years!'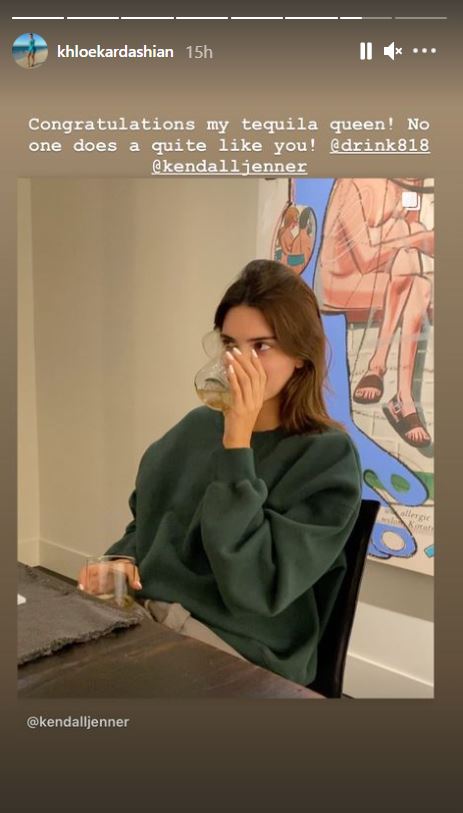 She continued, 'I am so proud of you! I cannot wait for everyone to taste all your hard work!'
'I love you and I'm so proud of you my tequila queen,' she finished.
While Kourtney wrote on her Instagram Stories that she's a, 'proud sister.'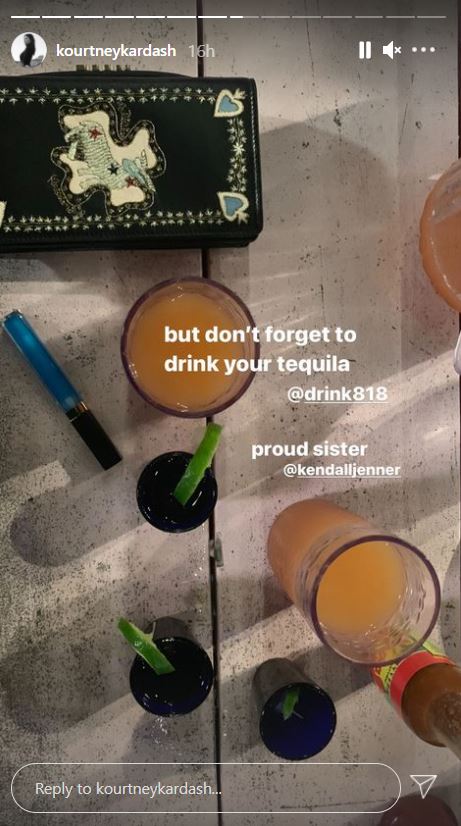 Speaking of the Kardashians, Kourtney has finally confirmed her romance with Blink-182's Travis Barker.
Read more here.