Taylor Swift's Betty
The track Betty on Taylor Swift's new album Folklore is reportedly named after Blake Lively and Ryan Reynolds' third daughter.
One of People's sources confirmed fan speculation on the matter over the weekend.
Blake and Ryan already share 3-year-old daughter Inez and 5-year-old daughter James.
In October last year, she welcomed their third child into the world.
However, they never revealed their little girl's name.
After listening to Betty, fans began to speculate it was written after the Hollywood couple's third child.
The reason being, Taylor references the name Inez in the track's pre-chorus, "You heard the rumors from Inez..."
And in the bridge, she sings, "she pulled up like/ A figment of my worst intentions/ She said, "James, get in, let's drive.""
This wouldn't be a massive surprise, considering Taylor did feature James in her 2017 hit Gorgeous.
You can hear the 5-year-old saying the title of the song at the beginning of the track.
Blake Lively congratulates Taylor
Taking to Instagram Stories, Blake congratulated Taylor on the release of her brand new album.
She wrote, 'Can we all please crawl inside that piano with you and live in this album..'
Blake was referencing a scene from the music video for Cardigan.
The Gossip Girl star gushed over the album.
She wrote, 'Like you, Folklore is full of heart, soul, humor, passion, intelligence, wit, whimsy, reality, imagination, strength, vulnerability, and above all things: Love.'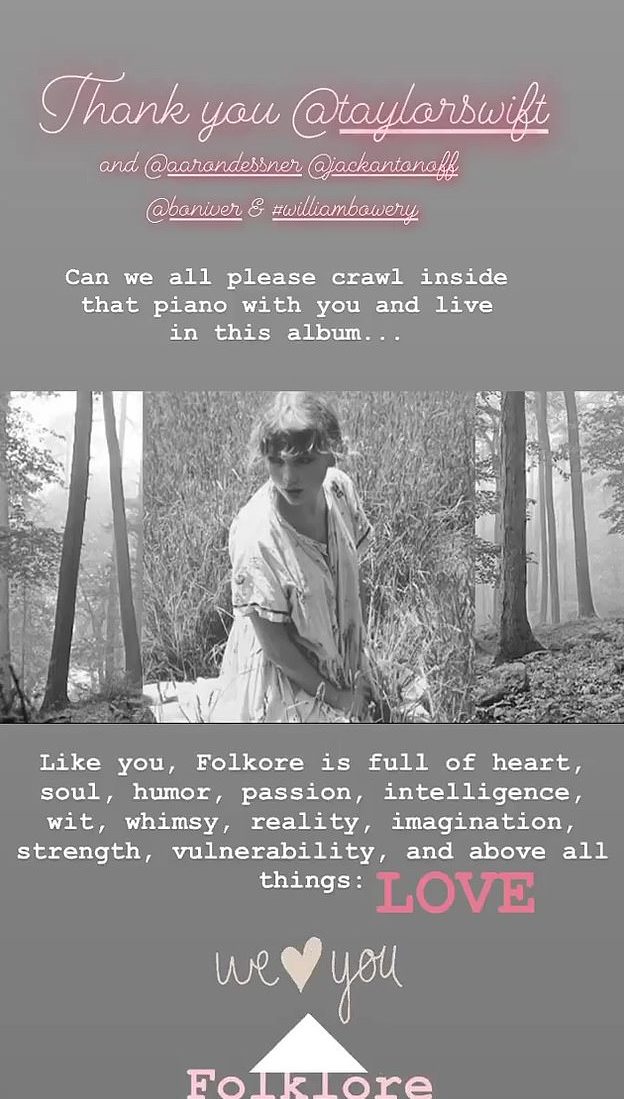 A source confirmed to People that Betty is in fact, 'named in part for Lively and Reynolds' third daughter...'
However, reps for the couple have yet to confirm this.