Pete Davidson candidly discusses Ariana Grande
Pete Davidson opens up about his split from Ariana Grande during a chat with Charlamagne Tha God this week.
The pair got engaged in June 2018 after just a couple months of dating.
However, it all came crashing down that October.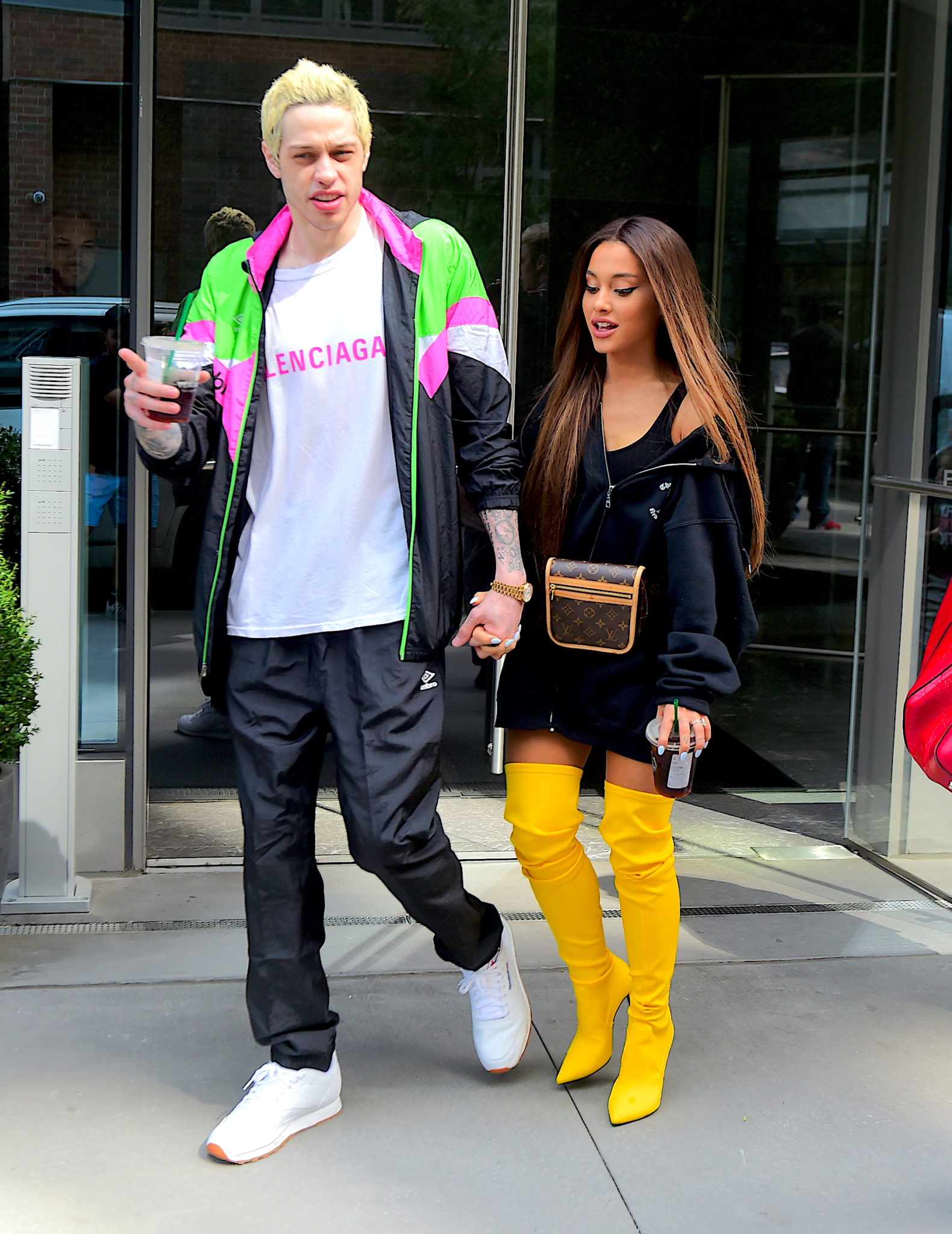 Ariana's ex boyfriend Mac Miller died from mixed drug toxicity that September.
Pete admits he knew things were over between him and Ariana shortly after Mac's passing.
"I think I said, like, 'I'll be here until you don't want me to be here.'"
He goes on, "I pretty much knew it was over around after that."
"That was really horrible and I can't imagine what that s**t is like."
"That s**t is just terrible."
 

View this post on Instagram

 
Pete admits, "All I do know is that she really loved the s**t out of him and she wasn't putting on a show or anything."
"That was f**ked up and prayers to his family and all of his friends, still."
Stand-up comedy
Pete often references his ex girlfriends in his stand up comedy.
However, he insists there are certain things he won't say.
"I think genuinely being hurtful is off-limits or anything like being s**tty or anything."
 

View this post on Instagram

 
Pete says, "I wanna be cool with everybody but, you know, stand-up's part of my life."
"I feel like [Ariana] got her fair run and her fair stab at it, and like I said, I don't have social media and I don't have an outlet really to express my feelings so stand-up's just how I do it."
He adds, "[Ariana]'s the queen of shade... I hope people feel the same way about my jokes."
In other Pete Davidson news, RuPaul gave him a drag queen makeover on SNL.
Check out the finished look here.