Penn Badgley lookalike goes TikTok viral
TikTok user Rico LeBron has gone viral for his insanely accurate impressions of the YOU character Joe Goldberg.
The fact that LeBron is the spitting image of Joe actor Penn Badgley, makes the videos even more chilling.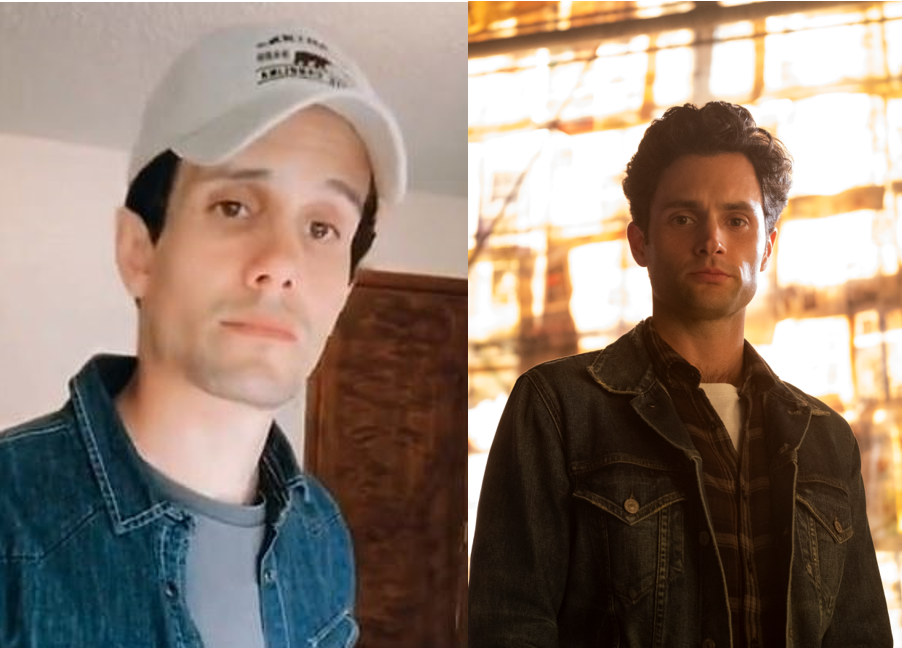 It all started when the TikTok user joked that he's the child of Penn Badgley and John Mayer.
If you mix these two stars together, the result would honestly be Rico LeBron.
One shocked TikTok user commented, 'MY JAW DROPPED'
Rico later shared a video of himself acting out a scene from Netflix's YOU.
Of course he played the role of Penn Badgley's Joe Goldberg - he even sported a cap.
TikTok users flocked to the comments section to share their amazement, 'I literally thought this was Joe lol'
In another video, Rico reenacts one of Joe's many monologues from the series.
He mimes, "I just need to know who you really are. You are special. You're talented. You're passionate..."
One person commented, 'everything is on point, even the outfit HAHA'
In other TikTok news, a user has gone viral after they noticed a massive blunder in an episode of Gossip Girl.
Watch the video here.