Max Ehrich & Sonika Vaid
It looks like Max Ehrich is moving on from his ex fiancée Demi Lovato.
He was spotted out with American Idol star Sonika Vaid last night.
The actor shared a paparazzi picture from the night on Instagram.
 

View this post on Instagram

 
Sonika spoke to E! News about her relationship with Max.
She told them, 'I met Max recently at dinner with mutual friends.'
'It was a fun night and we all got to hang out and head to the studio together.'
'We've just been hanging out since and having fun,' she added.
 

View this post on Instagram

 
Demi Lovato
This comes weeks after his split from Demi Lovato.
At the time, Max claimed he found out about their breakup through the media.
However, a source told E! News the actor is, 'lying... Demi did tell him beforehand.'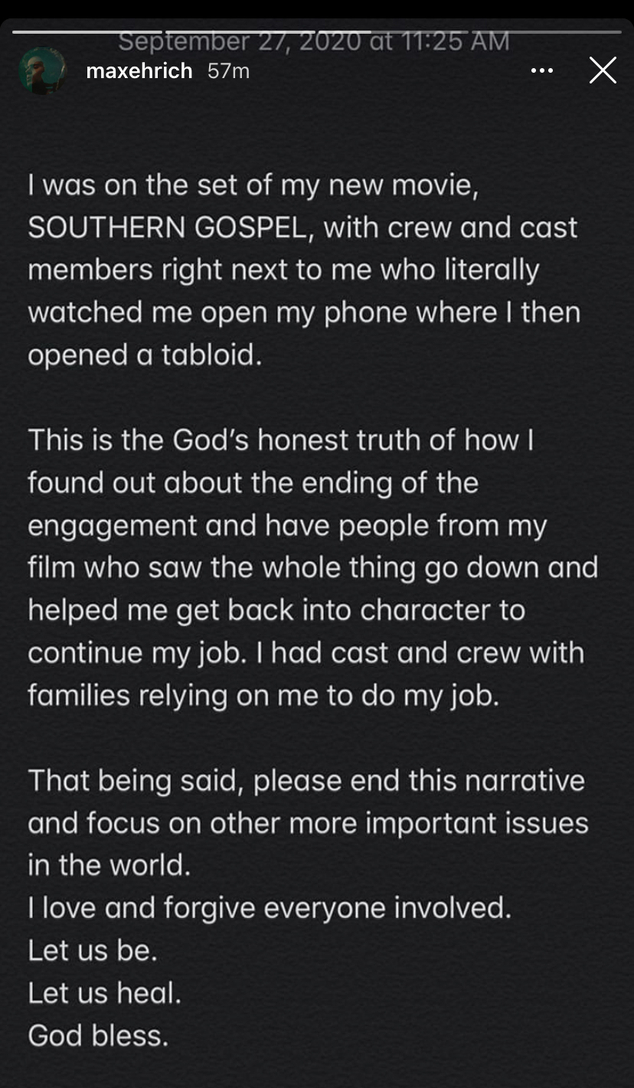 He's been very vocal about their breakup online, and according to TMZ's sources, this frustrated her.
So she blindsided her team and released a breakup song called Still Have Me. 
Just days ago, Max was photographed crying on the beach where he proposed to Demi.