Connor Durman's public apology
Love Island's Connor Durman has released a public apology for previous racist comments he made to his ex girlfriend.
In texts leaked to the press, he allegedly branded his ex a, 'sl*g,' for sleeping with a black man.
He also reportedly described her behaviour as, 'rank,' and, 'grim.'
The winter series contestant released a lengthy statement addressing the texts on Instagram.
He wrote, 'During my time in lock down and seeing the BLM movement, it has given me time to reflect on my past and comments made during a heated conversation between myself and my ex-girlfriend, before my time in Love Island, 2019.'
 

View this post on Instagram

 
Connor continued, 'Firstly I would like to say I'm extremely sorry for my inappropriate and racist remarks written in the message.'
'I completely failed to think about my words and ended up saying something hurtful and insensitive, when I was in an angry and emotional state of mind, talking privately with someone close to me.'
 

View this post on Instagram

 
'The comments made were not a true reflection of the Connor Durman you all know today.'
'However I understand now, there is no excuse for reinforcing racist comments.'
'I will think very hard about my assumptions and phrasing from here on out and hope to have an opportunity to show what I have learnt, listened to and importantly understood regarding the BLM movement.'
 

View this post on Instagram

 
"My friends and family know that wasn't me"
Connor later took to Instagram Stories to apologise in person.
He said, "I feel like now's the perfect time to address what I said in the past, a stupid comment I made when I was in a bad place, I wasn't thinking straight."
"Everyone around me - my friends and family know that wasn't me."
 

View this post on Instagram

 
"Staying silent is the worst thing you can do and I'm sorry from the bottom of my heart."
Connor added, "The reason I never came out before was because I've been scared the whole time."
"I've been so scared about everything. But with what's going on now, I have to come out and address it so I'm sorry to everyone."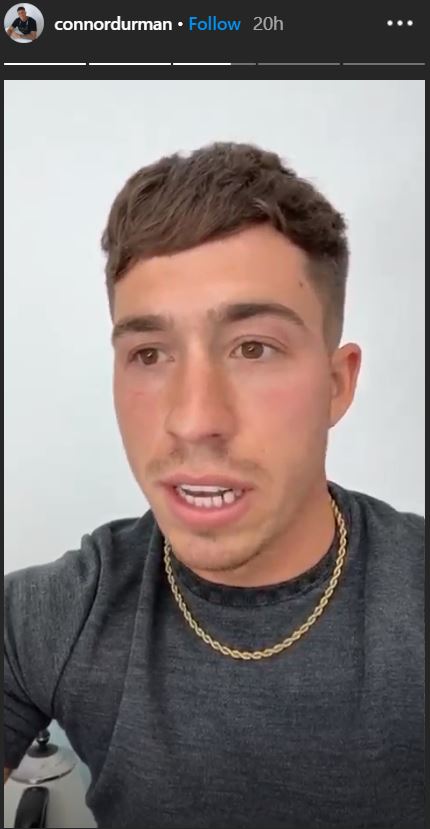 To learn more about the Black Lives Matter movement and how you can support and educate yourself, click here.