Jessie J and Max Pham Nguyen
Bang Bang singer Jessie J has gone Instagram official with her new beau, Max Pham Nguyen.
After seeing an article about their reported romance, she realised the media don't have any good pictures of them together.
So she thought she'd share a few online.
 

View this post on Instagram

 
The article in question was written for MailOnline.
The headline reads, 'Jessie J puts on a jovial display while joking around with a male pal during outdoor lunch date in Los Angeles.'
In the photos, she's feeding him a forkful of her salad from across a table.
 

View this post on Instagram

 
Jessie shared a screenshot of the article and its images on Instagram.
In the caption she wrote, 'A story was posted today (Scroll to picture 7) The article was actually sweet.'
'BUT... THE PICS?! Yoooooo!!!'
 

View this post on Instagram

 
She wrote, 'Got me looking like an old man who owns a boat, basically Lord Farquards Dad growing out an old hair cut.'
'Meanwhile @max__pham was REALLY trying my salad that I loaded onto my fork.'
'So... Max and I thought you guys deserved some better picture options.'
 

View this post on Instagram

 
Jessie added, 'Saving you hiding in cars and bushes.'
She included a, 'car option,' a, 'silly option,' a, 'park option,' a, 'beach option,' a, 'date night option,' and an, 'eating a snack option.'
'But we did laugh A LOT! Ps. He isn't my male pal,' she concluded.
 

View this post on Instagram

 
Channing Tatum
This comes months after Jessie's split from Channing Tatum.
They started dating in 2018 following his split from ex wife, and mother of his child, Jenna Dewan.
It was reported Channing and Jessie called it quits in December 2019, however, they were spotted out together again the following month.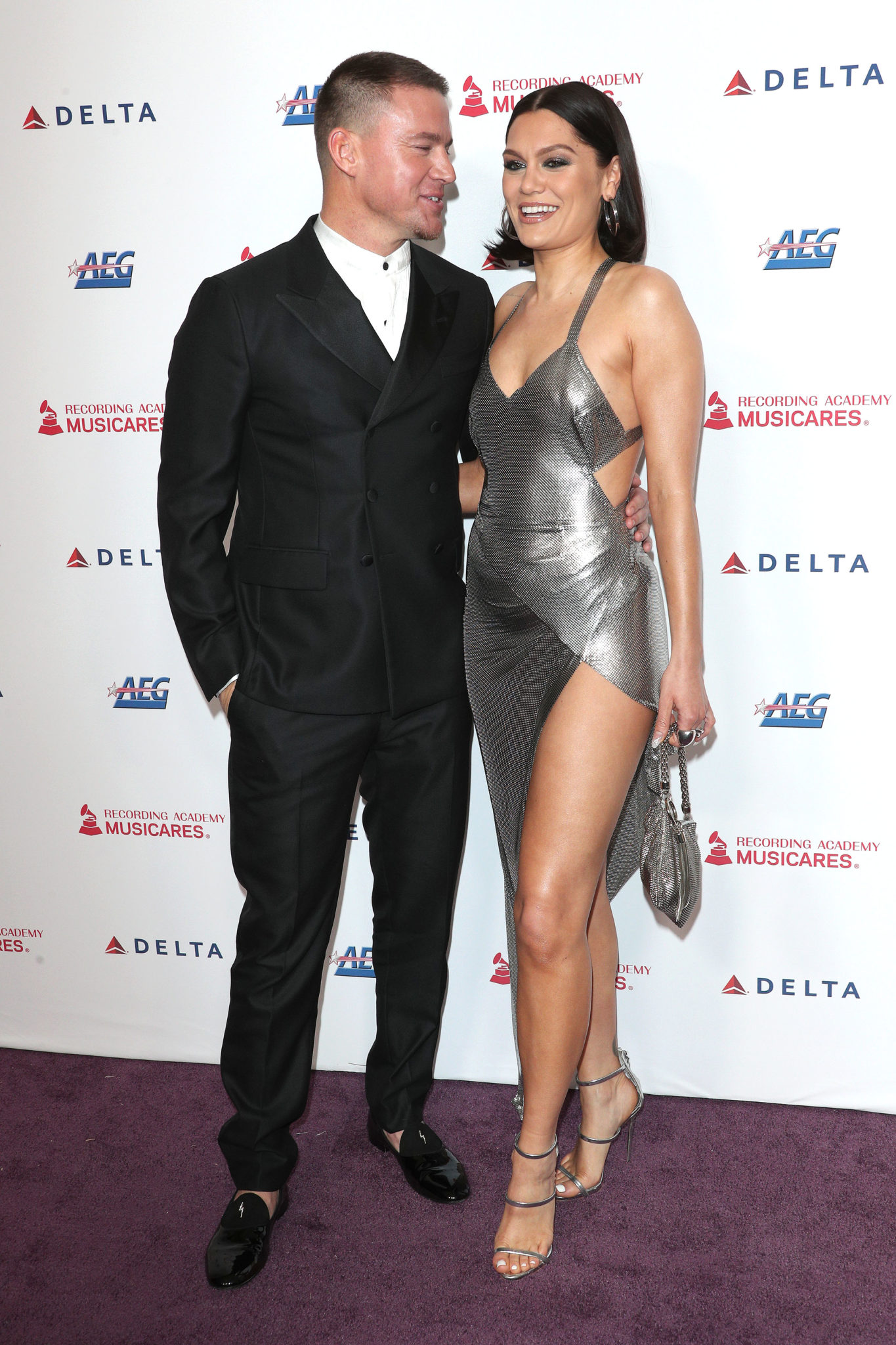 In October 2020, she confirmed their split when she announced she was single in the caption of an Instagram post.