Lindsay Lohan appeared on Good Morning, today. 
She talked very openly with Susanna and Piers about her lifestyle and career. 
Lindsay revealed that Oprah was a major influence in helping her leave her infamously wild and party lifestyle behind her. 
Susanna questioned Linsday about the rumours that were circulating surrounding Lindsay converting to Islam.  She said that she reads the Karan and that she is a 'very spiritual person.' 
Of course, Piers asked Linsday what the world really wants to know - what is the story with the Mean Girls sequel? Lindsay seemed somewhat embarassed about the question. 
Lindsay suggested that she had written to Lorne Michaels and Tina Fey about a sequel, but they haven't been paying attention to her efforts. 'I hope someone writes me back soon', she responded.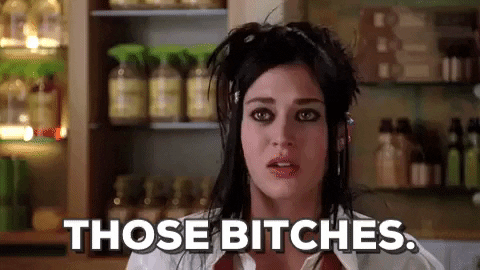 It's no secret that Lindsay has been attempting to get a sequel to the 2003 original, and she completely ignored the Mean Girls 2 that was made and went straight to DVD release. 
Speaking to the Daily Mail previously, Lindsay said 'Mean Girls 2 would be great, it's something I've always interested in doing... it has such a great cult following it, would be wonderful to do something else. I have been trying so hard to do a Mean Girls 2. It is not in my hands.'
Here's hoping!