Kim Kardashian is the latest celebrity to play James Cordens gross game, Spill Your Guts. 
She appeared on the show last night, and was faced with some of the worst 'food' options we've seen in a long time. 
Some of the delicacies on offer were cows tongue, 1000 year old egg, sardine smoothies, bird saliva and scorpion. 
Sick.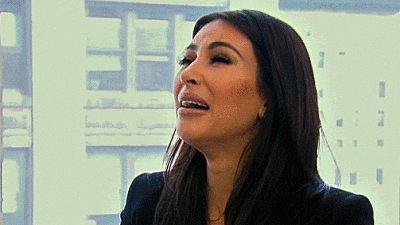 In a bid to save herself from eating some of the horrible things, she spilled her guts on Kanye's most annoying habits and ranked her family from best to worst dressed. 
Kim had to forfeit when it came to being asked about Khloé and Kylie's rumoured pregnancies. Pass us a bucket...