Jack Fincham and Chloe Ferry cosy up in Ibiza
Love Island 2018 winner Jack Fincham cosied up to Geordie Shore's Chloe Ferry in Ibiza over the weekend.
It comes shortly after her very public split from former islander Sam Gowland.
Chloe sparked speculation of a romance with the former pen salesman with a series of posts on Instagram Stories.
She shared a video of herself cosying up to Jack on a sun lounger in Ibiza.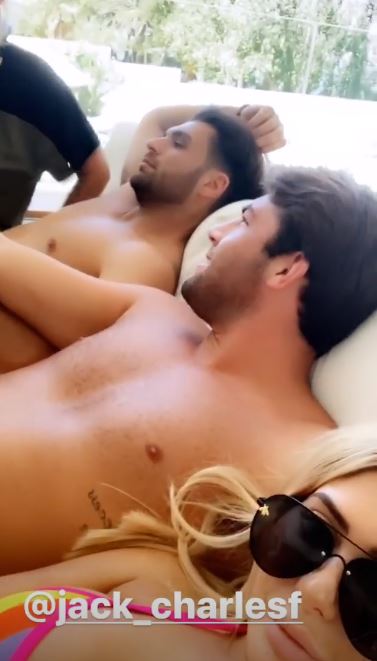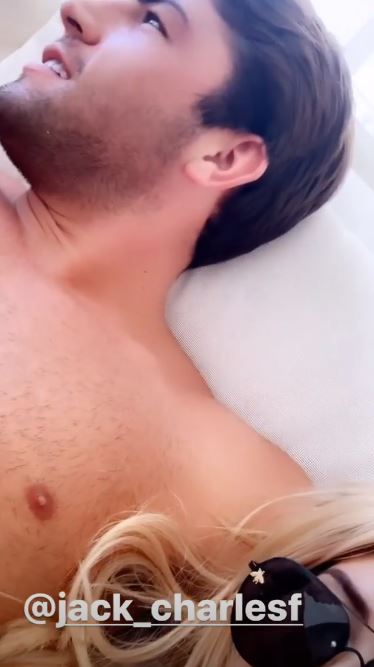 In pictures obtained by The Sun, Jack can be seen grabbing Chloe's bum and smiling up at her from the sunbed.
According to the publication, they started flirting online months ago before finally meeting up.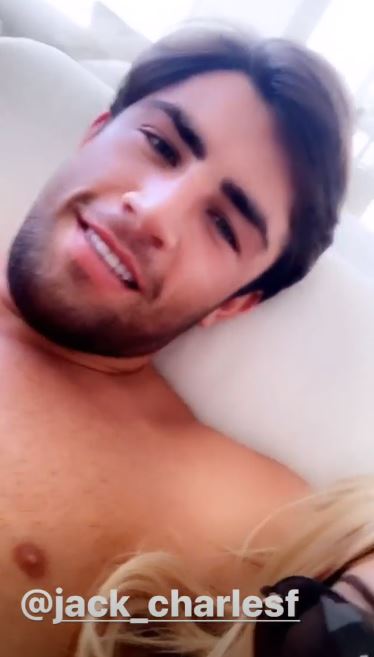 Chloe & Sam
Chloe and Sam started dating in October 2017 when they met on Geordie Shore.
However, they called it quits in May this year and she recently accused him of sleeping with Amber Davies a day after the breakup.
 

View this post on Instagram

 
Chloe made the accusation publicly on Instagram Stories last week.
"I've been very, very quiet about the whole situation about me and Sam but there's a lot of things people don't know."
She goes on, "I feel ill. I've come in and gone to get on the laptop because I am moving out..."
"As me and Sam are living together, sharing a bed together, having sex."
 

View this post on Instagram

 
"I'm still in love with him. I went to go on my laptop to look for houses..."
"And a girl he'd been messaging when we have been going to bed together and sleeping together popped up."
 

View this post on Instagram

 
"I cried in bed last night, and I said to him do you promise you're not texting anyone else and he lied to us."
"I'd have had more respect for him if he was honest."
Chloe hits out at Amber
"Basically, Sam and Amber lied to us because I found messages on the laptop... Do I have 'mug' on my f***ing head?!"
"Not only have I found messages on Sam's laptop that he has been messaging other people while we have been in bed together..."
 

View this post on Instagram

 
"I also found out the day after we finished he had sex with Amber Davies."
"Literally so soul-destroying, it hurts so much."
 

View this post on Instagram

 
Amber lashes back
The former Love Island winner has since taken to social media to address these claims.
'Shocked at how people can bite so hard after only knowing one side of a story.'
'Some of the abuse I've had has been heartbreaking! Peace and Love. Always!'
 

View this post on Instagram

 
She goes on, '@SamGowland123 and I are friends and only friends.'
'Nothing has ever happened between us. Can't believe I have to tweet this.'
— Amber Davies (@Amber_Davies7) August 16, 2019
Amber later shared a lengthy post explaining her side of the story.
'A couple of months ago the papers contacted Sam and I's management saying they were running a story that we had slept together.'
'We hadn't. And both parties denied the allegations.'
 

View this post on Instagram

 
She goes on, 'A couple of weeks ago Sam replied to one of my Instagram stories and I ignored him after the whole drama.'
'He then went on to message me saying he hopes the whole situation hadn't ruined our friendship because it was frankly ridiculous.'
 

View this post on Instagram

 
'It was several months ago when the papers contacted us.'
'It was in fact someone from Chloe's side trying to sell this story in the first place.'
'The last story of mine is facts.'
 

View this post on Instagram

 
'For Chloe to take to her 3m+ followers... assume, manipulate and take something out of context...'
'Even after her and I exchanging messages and me reassuring her that nothing had happened, is shocking.'
— Amber Davies (@Amber_Davies7) August 17, 2019
It's since been reported that Chloe called the police on Sam over an argument they had at their house late last week.
Read more here.