Well, this is awkward to say the least.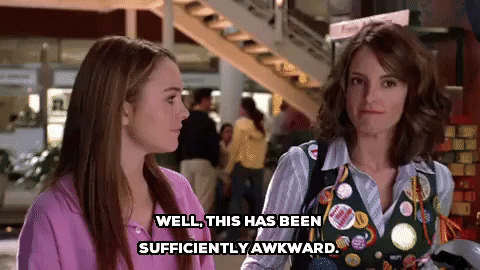 We're betting Warren Beatty and Faye Dunaway are delighted that they had nothing to do with this mix-up. 
At Sunday's iHeart Radio Awards, it was announced that Zayn Malik had won the award for Best Music Video for Pillowtalk. He couldn't be there as he is in Paris with his girlfriend Gigi. Sure he even sent a message to his fans on Twitter to say thanks. 
thank you 🙌🏽🙌🏽🙌🏽🙌🏽 #iHeartAwards pic.twitter.com/gxaJXQ2jVG

— zayn (@zaynmalik) March 5, 2017
Well now it seems that Zayn didn't actually win that award after all - it was in fact won by Fifth Harmony. 
iHeart Radio named them as the winners on Twitter - and it has left the world and Harmonizers very confused. 
Congrats #Harmonizers. You helped @fifthharmony win #BestFanArmy, #BestCover and #BestMusicVideo at our #iHeartAwards! pic.twitter.com/dNYXQxU2UX

— iHeartRadio (@iHeartRadio) March 6, 2017
Fifth Harmony also tweeted about their victory. 
The face you make when you find out you won #BestMusicVideo at #iHeartAwards ❤ Thank you all!! @tydollasign #BestCover #BestFanArmy pic.twitter.com/Xkknxp2f4V

— Fifth Harmony (@FifthHarmony) March 7, 2017
And sure TY Dolla $ign didn't have a clue what was going on, but went with it anyway. 
Wait we won ? Ayeeeeeeeeee !!!! Congrats 🍾🎊 https://t.co/KE8JR0jKQM

— Ty Dolla $ign (@tydollasign) March 6, 2017
We'll keep you posted on this one!