Lizzo shares an update on the Chris Evans situation
Lizzo drunkenly slid into Chris Evans' DMs earlier this month, and fans have been begging her for an update ever since.
So, she shared a screenshot of their private exchange on TikTok.
In case you missed it, Lizzo shared a TikTok a couple weeks back, revealing she had drunkenly DMd Chris Evans.
Her message to him consisted of three emojis: a gust-of-wind, a woman-playing-basketball and a basketball.
Some think it was a reference to the popular phrase, 'shoot your shot.'
It wasn't long before Chris replied, 'No shame in a drunk DM,' alongside a kissing emoji.
'god knows I've done worse on this app lol,' he added.
The Marvel actor also followed her on Instagram, and understandably, she fan-girled over it.
The latest update
This week, Lizzo received a message from a fan asking her how things are going with Chris Evans.
In a video response, she quickly flashed a screenshot of their exchange.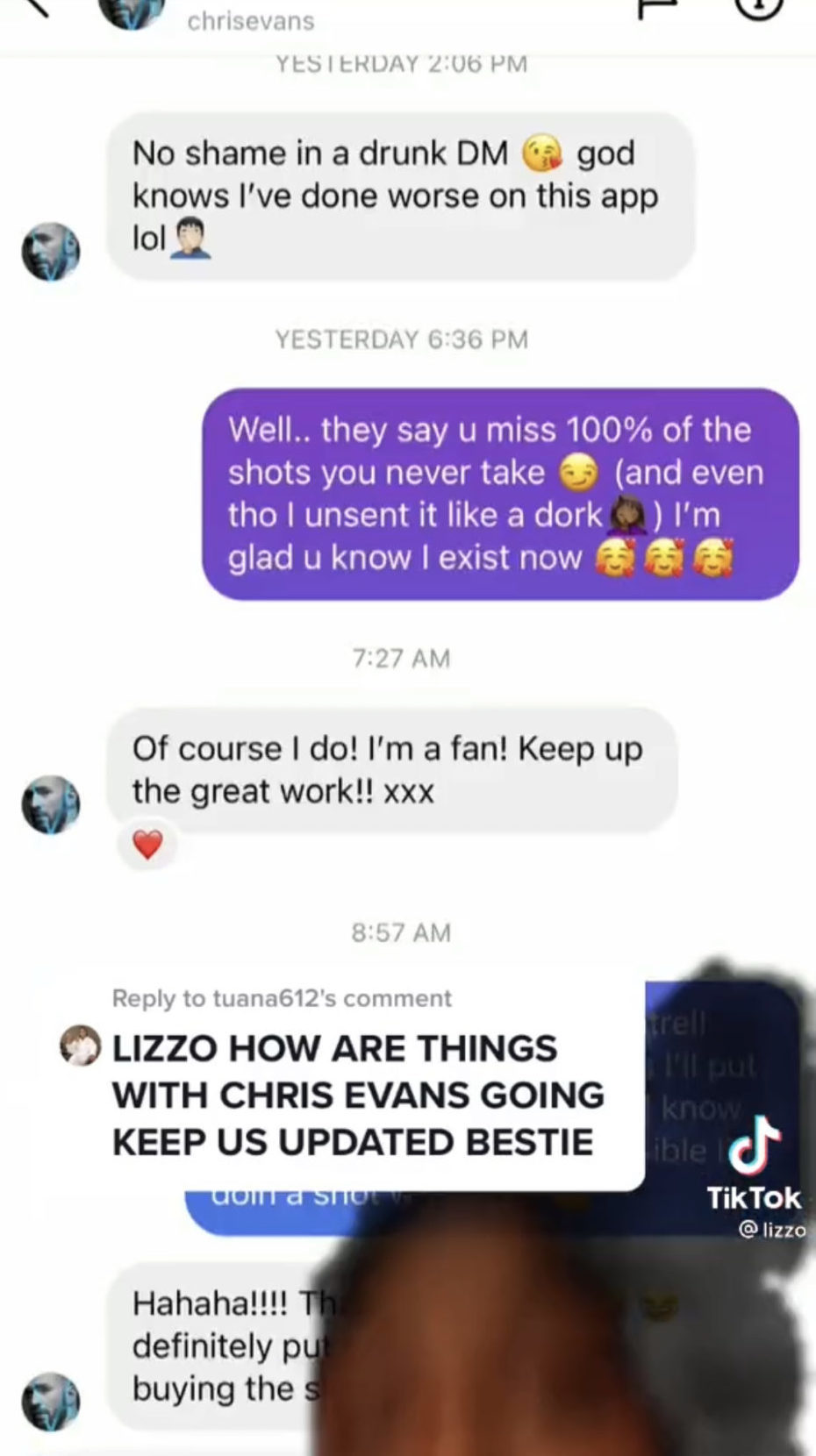 Lizzo replied, 'Well.. they say u miss 100% of the shots you never take, (and even tho I unsent it like a dork), I'm glad you know I exist now.'
To her delight, Chris replied, 'Of course I do! I'm a fan! Keep up the great work!! xxx'
Lizzo made sure the rest of the exchange was covered, but we're loving this new friendship.