Georgia Steel is in Dublin today promoting the new series of Love Island. 
The 21-year-old chatted to SPIN 1038 Entertainment Reporter Tara Walsh all about her experience in the villa.
Georgia has been in Ireland a lot recently. She became a brand ambassador for Iconic Bronze fake tan last year.
She told Tara she, "loves Ireland" and could see herself with an Irish guy.
"Irish people make me feel sane! That's what it is, all banter."
 

View this post on Instagram

 
Georgia's Love Island entry
Georgia rose to fame following a stint in the Love Island villa last summer.
While many fans remember her as one of the original cast members, she actually came in three days after everyone else.
"I like the fact that I was a bit of a bombshell because I kind of made an impact as soon as I walked in."
"I think I blew a kiss at them didn't I?," she said of her dramatic entry.
"I meant that in a good way and they took it in a bad way! I don't know what's wrong with people! I just blew a kiss to say hello."
Georgia remembers her Dad's reaction to her news that she was going on the show.
He was shocked to hear she'd be staying in a villa for the whole summer.
She recalls he joked, "are you going to prison?"
 

View this post on Instagram

 
But Georgia just saw the whole experience as a bit of fun.
"I just thought why not! I'm bored, its the summer!"
Advice for 2019 new arrivals
Going on to Love Island is not an easy thing to do.
It's even harder when you walk in days or weeks after everyone else.
Georgia's advice for this year's new arrivals is to, "be yourself. Don't be scared. Hold your ground."
"What got me through being in the villa was thinking about my family and friends at home," she continued.
"I didn't sleep with anyone though. I don't think my family would have liked that, but I do feel like I constantly thought 'no matter what happens they love me.'"
"I didn't really care about the people that didn't like me because I've known them for three days."
"They would chuck me under a bus if they wanted to. I didn't rely on that. I relied on my mind, knowing I had those people at home and that's why I didn't care too much."
Coping with sudden fame
The mental health of Love Island contestants have been a prominent topic of late.
Georgia said that to cope with her sudden fame after the villa she had to, "be strong".
"You get chucked into this industry. You start going to these massive events. You start being around famous people."
"It's not like you've climbed up the ladder and you know how to act at these certain things. I'm very bonkers and I'm nuts anyway, but you have got to simmer it down when you're at places like that and realise there's time for you to be heard and times for you not to be heard. It does make you grow up quicker."
 

View this post on Instagram

 
Can you find love on Love Island?
With Jack and Dani having recently split, zero Love Island 2018 couples remain together.
It makes you wonder if finding love in the villa is completely impossible.
Georgia left the show with boyfriend Sam Bird. However, the pair broke up not long after.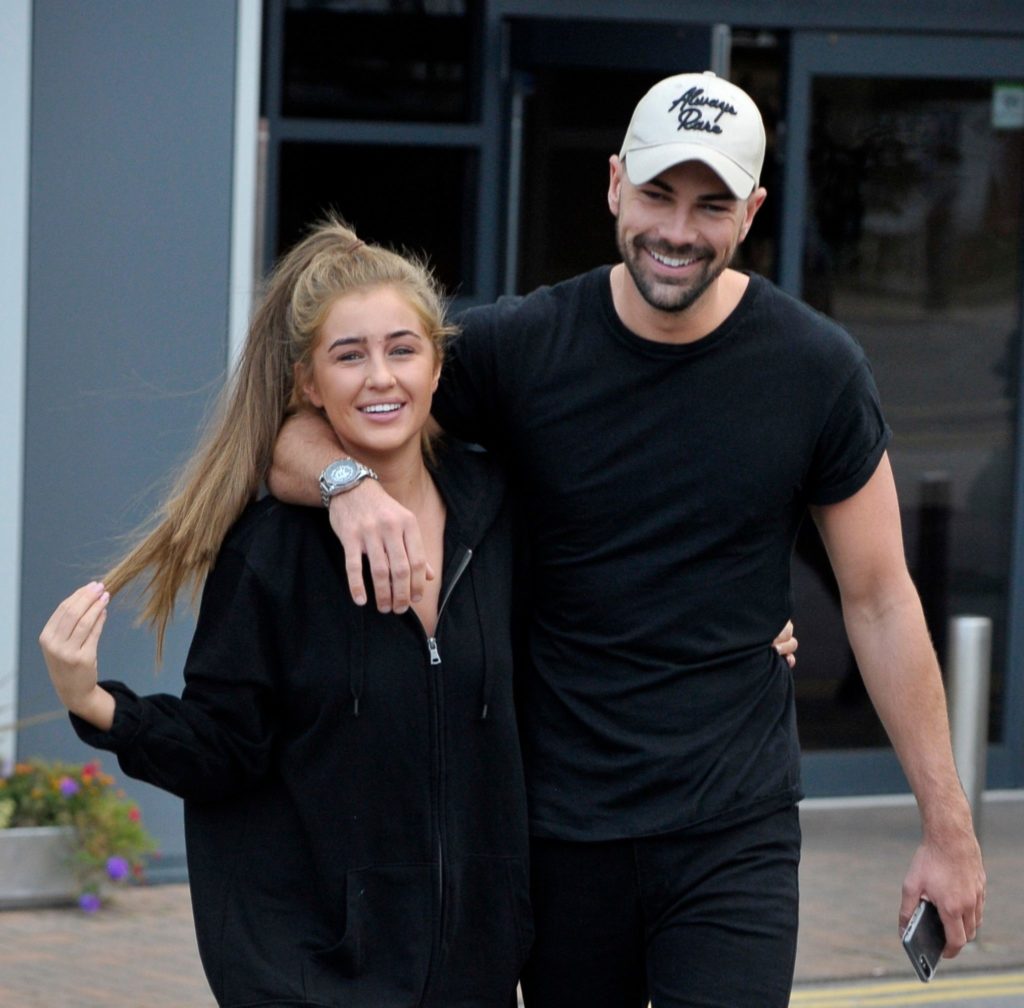 "You have to understand the villa ain't real," the reality star said.
"It's very, very different when you come out. You kind of forget what's going on in the world. You have no contact with the outside world, it can be nuts."
"You can think you know someone when really you don't because they could be altering themselves for the show."
But she would do it all again!
"I'm a good believer in 'if things are meant to be then they'll be," said Georgia.
"Obviously it's a villa full of single boys and single girls. That's a good thing, is it not?"
Villa secrets
Just before we let Georgia get back to a busy press day, we wanted to know some villa secrets!
She told us about the one luxury item she brought with her last summer.
"I had a pair of Louboutins and I treasured them with my life because I got them for my 18th birthday. I thought they were amazing. I thought I was like Beyoncé!"
And of course, she brought lots and lots of clothes!
"I went shopping with my Mum a few days before and we just bought loads and loads of clothes because obviously I thought, 'If I am in there for a long time, I need to have outfits', but you all share anyway. So it's not too bad. "
"I didn't take any big valuables in there, I couldn't afford any big valuables! I just worked in a bar. I was a very normal girl at the age of 20. I was a student. I didn't have any valuables to take!"
Secret shower convos
Georgia revealed a top tip for all Islanders going into the villa this summer.
If you want to have a private conversation away from the cameras, head for the showers!
"Ok I'll be honest. Me and Dani used to get in the shower," she laughed.
 

View this post on Instagram

 
"We used to take our mics off, we used to get in the shower together and that was the only way we could chat with no one watching."
"Literally there's no cameras in the shower and I needed them chats in there, trust me!"
Caroline Flack took to Instagram last week to reveal that the cameras have already started rolling on Love Island 2019.
The show returns to Virgin Media Two this June.