Lady Gaga shuts down Bradley Cooper rumours
Lady Gaga appeared on Jimmy Kimmel Live this week to discuss her Oscars win.
Kimmel was quick to bring up the controversial topic of Gaga and Cooper's on-stage chemistry during their performance of Shallow.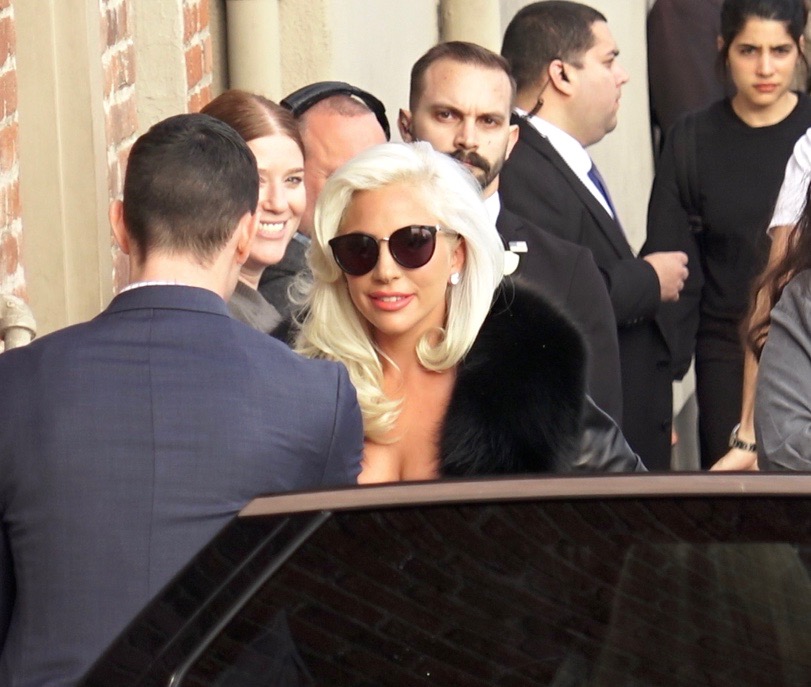 He said, "That performance that you and Bradley gave, that was really... We were watching it at home and we were like 'Oh my God, what's going on between these two?"
"You had such a connection with Bradley that instantly, and I guess this is a compliment, people started saying 'Oh, they must in love.'"
Gaga responded with an iconic eye roll before revealing, "Yes, people saw love and guess what? That's what we wanted you to see!"
Irina Shayk unfollowd Gaga on Instagram before the Oscars
Despite looking cosy at the Oscars, Irina Shayk had reportedly unfollowed Gaga on Instagram prior to the event.
One of the talking points from this year's Academy Awards was Bradley Cooper and Gaga's rendition of Shallow. 
The pair had undeniable chemistry as they performed their Oscar winning song at the event.
Shayk watched on from her front row seat and even embraced Gaga following the performance.
However, The Sun is claiming a source said, 'The stories about Irina being sick of Gaga have some truth to them'
'It's not that she dislikes Gaga or is jealous of her, but she's sick of the constant stories about her close relationship to Bradley.'
Regardless of these most recent reports, the source continued to reveal that Shayk is still supportive of her boyfriend.
'She's actually thrilled at how successful the movie has been and really wanted to go to the Oscars.'
It was rumoured that she and Cooper entered the event without holding hands, but the pair looked happy together throughout the night.
More about that here.