The WAG wars continue...
Footballer Peter Shilton's wife, Stephanie Shilton believes Coleen Rooney set Rebekah Vardy up.
She shared her theory in a since deleted statement on Facebook this week.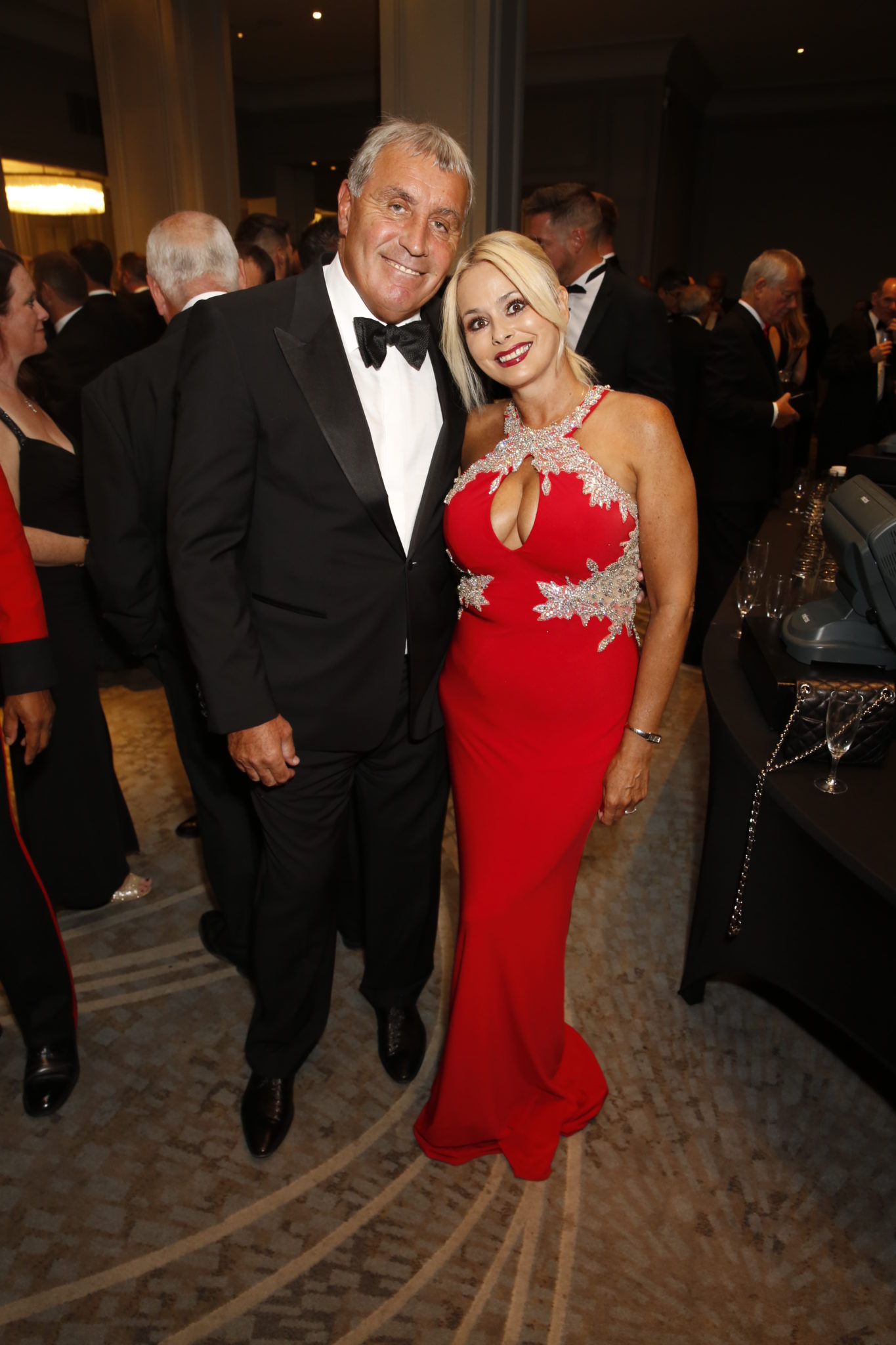 Stephanie began her post, 'I don't think I've ever spoken out about a celebrity unless in positive terms however, on this occasion I feel I should...'
She wrote, 'I truly suspect that the Rooney's and their PR team had a plan prior to Wayne's return to the U.K. as his reputation was in tatters.'
'I believe top of the list was 1. Mastermind a charity England football match to knock Peter Shilton off being number one cap record holder, enabling Wayne Rooney to be number one cap holder after a 30 year record was held by my Husband!'
Stephanie continued, '2. Knock the Vardys off the number one spotlight in particular Rebecca, I suspect the poor pregnant woman was a sitting target. They are both hugely popular in the industry and Rebecca was probably the most well-known modern WAG.'
 

View this post on Instagram

 
'My gut feeling when I saw Rebecca absolutely broken on her return to the UK when it all happened was as I said to Pete, 'OMG she's innocent and been set up all of these incidents are a Rooney PR strategy to bolt them into the spot light knocking others out of the way!''
'I was devastated for her especially as she was carrying a child. The penny dropped I suspect the poor girl was set up!'
'Similar to how Pete nearly was! Anyway this is my theory as a granny wag.'
 

View this post on Instagram

 
WAG re-cap
It all kicked off when Coleen claimed somebody from her personal Instagram account had been selling fake stories to the newspapers.
She had a suspicion as to who it could be so she came up with an elaborate plan to out that person.
Coleen explained, 'I blocked everyone from viewing Instagram except ONE account.'
She then shared fake stories about herself on her personal account to see if they would make it to the newspapers.
'And you know what, they did!... It's .........Rebekah Vardy's account.'
Rebekah however, denied these allegations and claimed it could have been someone else with access to her account.
She defended, 'Over the years various people have had access to my insta.'
'I'm not being funny but I don't need the money, what would I gain from selling stories on you?'
@ColeenRoo pic.twitter.com/VkhkkIa6nh

— Rebekah Vardy (@RebekahVardy) October 9, 2019
No further comment has been made around Stephanie's theory.