Is Taylor Swift engaged?
Fans have been speculating that Taylor Swift could very well be engaged.
It's after she revealed new lyrics from a song on her upcoming album which seem to hint at an engagement.
The singer is notorious for leaving clues in her music so perhaps this is one of them.
Taylor gives us more of an insight into her upcoming album Lover in an interview with Vogue this week.
She describes what it's all about, 'This album is really a love letter to love...'
'In all of its maddening, passionate, exciting, enchanting, horrific, tragic, wonderful glory.'
 

View this post on Instagram

 
Later in the interview, she talks about the title track from the highly anticipated album.
'This has one of my favourite bridges... I love a bridge, and I was really able to go to Bridge City.'
According to the publication, the lyrics are as follows;
"My heart's been borrowed and yours has been blue... All's well that ends well to end up with you."
No doubt referring to the wedding dictum, 'something old, something new, something borrowed and something blue.'
— Taylor Swift (@taylorswift13) August 8, 2019
Fan reactions
Swifties have been reacting to the song lyrics on social media.
Many Twitter users question whether she's hinting at a potential engagement.
— rafia (@repromantics) August 8, 2019
— reb | 8/23 (@motherofsnvkes) August 8, 2019
Taylor and Joe
The happy couple like to keep their private life private so there's details missing on how they even met.
However, it's believed their first encounter took place at the 2016 Met Gala.
 

View this post on Instagram

 
In her song Dress she references meeting her lover, "Flashback to when you met me, your buzzed cut and my hair bleached."
At the 2016 Met Gala, her hair was bleached and his was buzzed.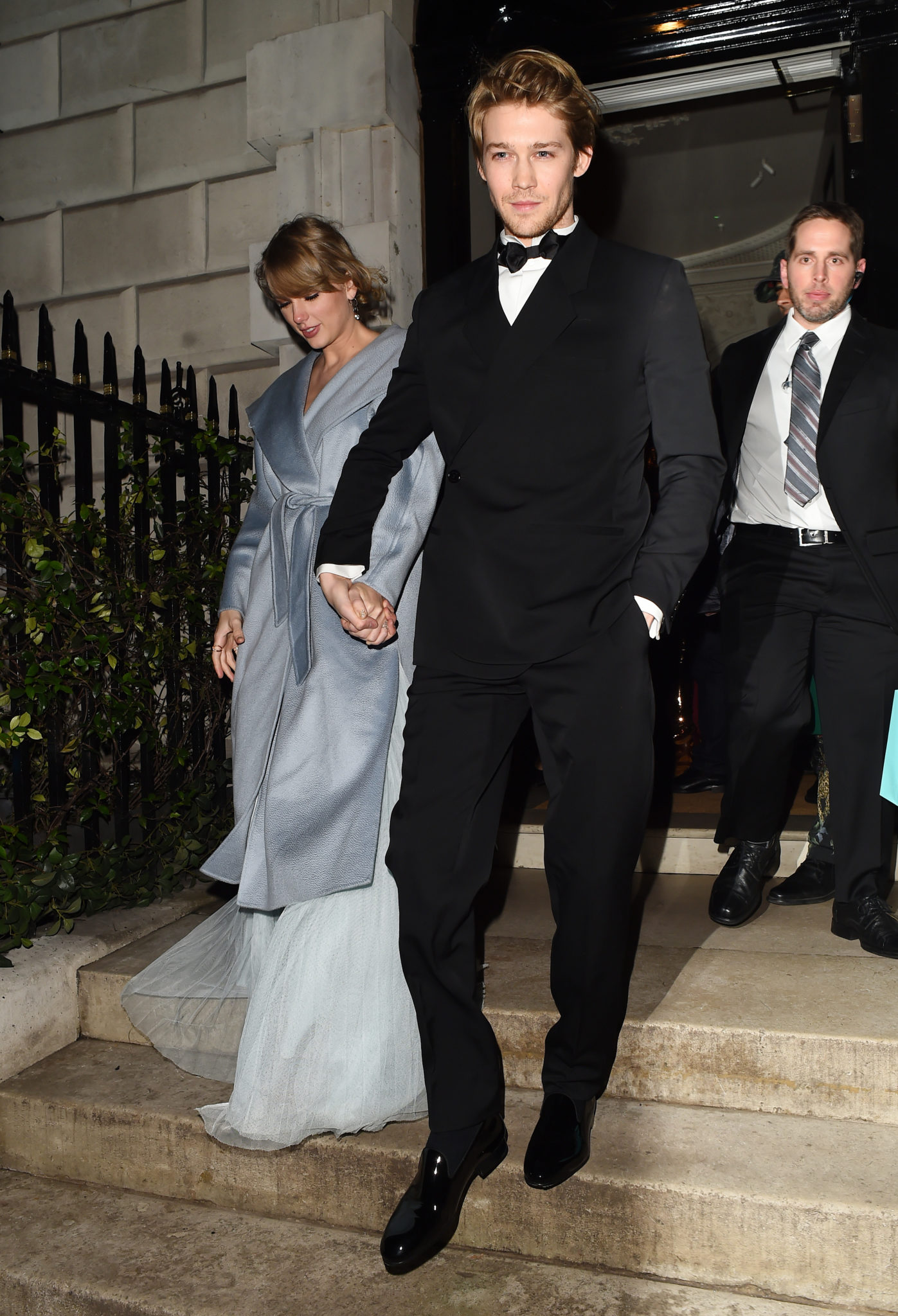 It wasn't until May 2017 that it was reported they were dating.
Since then, the pair have been spotted out together numerous times and they're adorable.
According to Elle, the singer told fans at a listening session for the Reputation album that her song Gorgeous is about Joe.
 

View this post on Instagram

 
In January this year, Joe hit back at claims their relationship is, 'strangely private.'
Read what he had to say here.